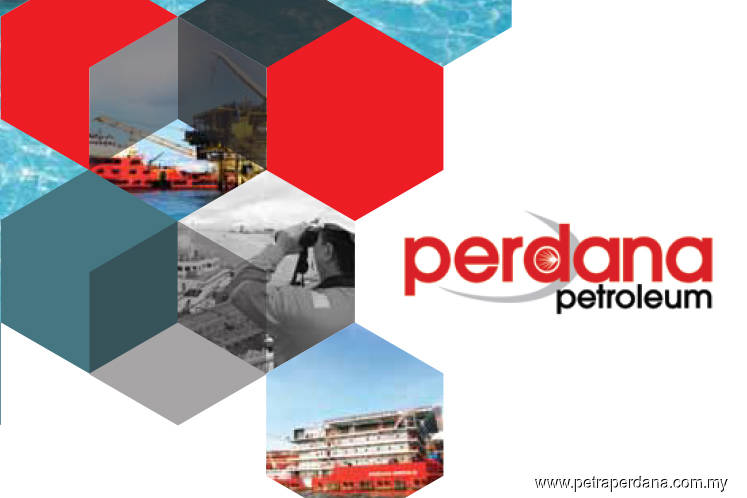 KUALA LUMPUR (Oct 17): Perdana Petroleum Bhd (PPB) is on track to return to the black in its coming financial year ending Dec 31, 2020 (FY20), since its shareholders have given their nod for the group's proposed rights issue exercise, which forms a part of its debt restructuring plan.
At an extraordinary general meeting (EGM) today, its shareholders voted for the proposed renounceable rights issue of redeemable convertible preference shares (RCPS) of up to RM506.01 million in value, as well as the proposed provision of financial assistance to its major shareholder Dayang Enterprise Holdings Bhd (DEHB).
"Definitely next year, we will be able to turnaround, we will return to the black. We are cautiously confident nevertheless, given that we have gone through very difficult times in the last few years.
"We see better times ahead, as we have seen better utilisation and charter rates this year, which would go on to next year as well. Vessels are in high demand right now, as there is a shortage of vessels in Malaysian waters," said Perdana Petroleum executive director Bailey Kho Chung Siang.
He added that offshore activities were seen to be picking up, noting that DEHB have seen an increase in drilling activities, which translates to better jobs outlook for PPB, given that the drilling companies require the services of the anchor handling tug supply (AHTS) vessels.
As activity picks up, PPB expects to see more longer-term contracts to be dished out next year, Kho said.
With the expected increase in contracts going forward, he said PPB could see reduced dependency on its major shareholder for charters, especially if PPB could get better charter rates with other companies.
"If we can get better charter rates for PPB, then definitely we would. While DEHB is seeing more activity, the group has its own vessels as well. PPB will be on the lookout for better charters, which could potentially reduce our dependence on DEHB from 50% currently," Kho said.
Out of the RM506.01 million of RCPS to be issued, RM455 million will be issued to DEHB to pare off its debt to the major shareholder, as part of the group's debt restructuring exercise, which will reduce its gearing level.
Based on its circular to shareholders, PPB sees its gearing level falling to 0.12 times uponcompletion of the rights issue and the full conversion of the RCPS, compared with 1.37 times as at Dec 31, 2018.
PPB rose 1.5 sen or 3.95% to 39.5 sen as at noon market break today, translating to a market capitalisation of RM307.5 million.