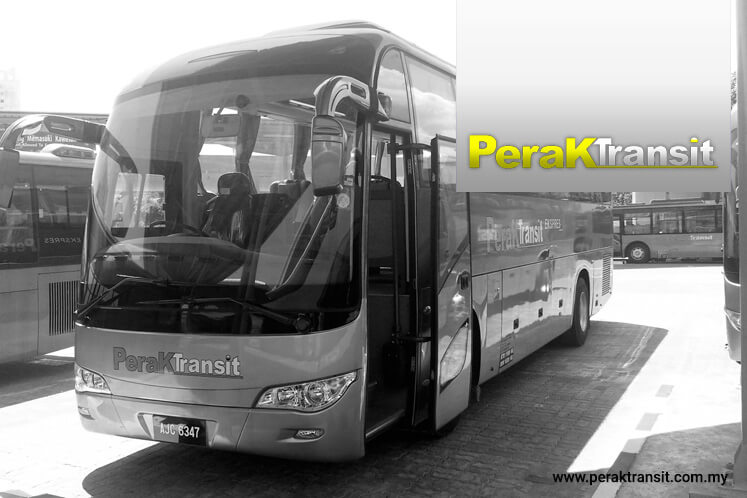 KUALA LUMPUR (Sept 8): Perak Transit Bhd saw 39 million shares, representing a 3.41% stake in the transportation terminal operator, traded off-market today.
Bloomberg data showed that the shares were traded in two blocks.
The first block of 30 million shares was sold by Muamalat Ventures Sdn Bhd at 18 sen apiece for a total of RM5.4 million. The price represented a 53.85% discount to the counter's last traded share price of 39 sen on the open market.
In July, Muamalat Ventures did a similar disposal in Perak Transit — 30 million shares at 18 sen apiece.
At press time, it is unclear who bought the shares from Muamalat Ventures, which has now ceased to be a substantial shareholder in Perak Transit.
The second block traded today totalled 9 million shares, sold at 36 sen apiece or a 7.69% discount to its last traded price for RM3.24 million.
On the open market, the counter saw 16.7 million shares change hands. The closing price of 39 sen gives it a market capitalisation of RM445.75 million.