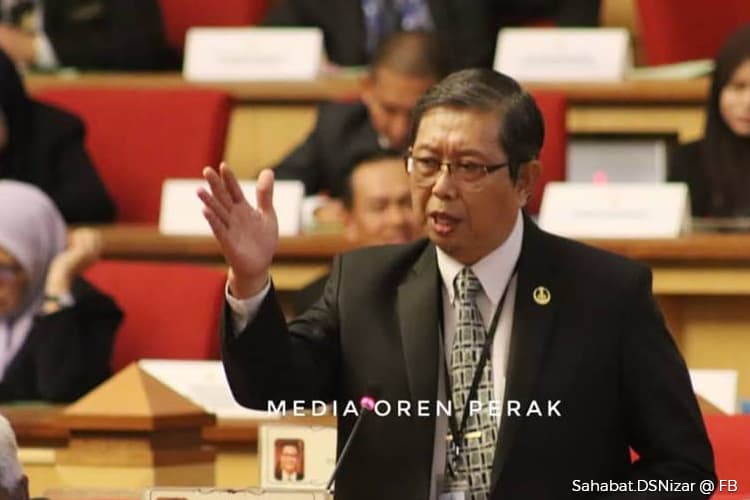 IPOH (April 22): Perak has proposed to build oil and gas (O&G) processing centres in Teluk Senangin and Tanjung Hantu, in Manjung district, over the next four years.
 State Investment and Corridor Development Committee chairman Datuk Seri Mohamad Nizar Jamaluddin said the proposal was made following requests from foreign conglomerates, including those from China and the Middle East, to have these facilities in Perak.
"We are discussing with the Manjung District and Land Office, as well as government agencies such as InvestPerak and the Malaysian Investment Development Authority, to make Manjung a centre to process oil and gas imported from the Middle East.
"The processing centre will produce diesel or petrol which can be sold to other countries such as China and Vietnam," he told reporters at a press conference outside the State Assembly here today.
Mohamad Nizar said the government will take into consideration the surrounding environment and avoid any construction in tourist areas and turtle sanctuaries.
During the State Assembly's oral question and answer session earlier, he said the development of the 140 kilometre-long natural gas pipeline from Ayer Tawar, Manjung to Lembah Kinta is 70 per cent ready and would be fully completed by year-end.
Mohamad Nizar said upon completion, the project would allow 44 companies along the pipeline to utilise the gas apart from benefiting new entrepreneurs and potential investors.
"This (the pipeline) will open up more opportunities for the setting up of industries which uses gas as the main operating component, such as glove production, glass manufacturing, chemicals, steel, textiles and ceramics," he said in response to a question from Teoh Yee Chern (DAP-Astaka).
Mohamad Nizar said the state government was also in discussions with the Economic Planning Unit, Gas Malaysia Bhd and related agencies to extend the natural gas pipeline to other districts, including Muallim, Telur Intan, Tapah and Bidor.
"If the alignment of the new pipeline is implemented, it will further stimulate development and manufacturing in the areas mentioned," he added.