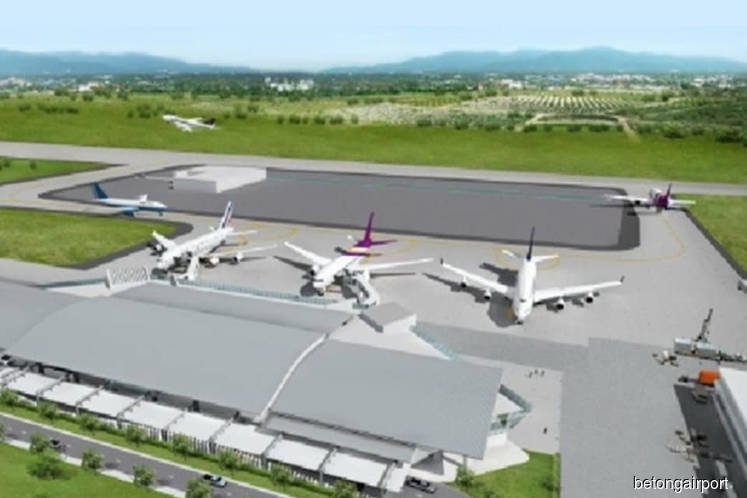 IPOH (June 26): The Perak Government wants the Foreign Ministry (Wisma Putra) to hold talks with Thailand over the use of airspace along its border with the neighbour ahead of the opening of Thailand's Betong Airport.
Menteri Besar Datuk Seri Ahmad Faizal Azumu said the request was made during the 12th Indonesia, Malaysia, Thailand Growth Triangle (IMT-GT) Summit in Bangkok last week.
"We believe that once this airport starts operations, aircraft are bound to use our airspace. This is a matter that should be discussed seriously," he told reporters after attending an Aidilfitri celebration at the State Secretary's Office at the Perak Darul Ridzuan Building here today.
Ahmad Faizal said the construction of the airport with an 1.8-kilometre runway in Yala, southern Thailand which borders Pengkalan Hulu in northern Perak, is now 60 percent ready.
He said the airport is expected to be operational by 2021.
"When there is an airport, we have to plan the development of our region properly so that we can take advantage of what is happening in southern Thailand," he said.
In another development, Ahmad Faizal said the conversion of land status from agriculture to housing can be done after proper study.
"Can, case by case...Perak can change the status of land but an application must be made and it is decided at State Executive Council meetings," he said.
Yesterday, Perak Housing, Local Government, Public Transport, Non-Islamic Affairs and New Villages Committee chairman Paul Yong Choo Kiong said the State Government was ready to consider changing the status of agricultural land in Kerian if there was an application for housing development submitted to the Kerian District Council (MDK).