This article first appeared in The Edge Financial Daily, on November 27, 2018.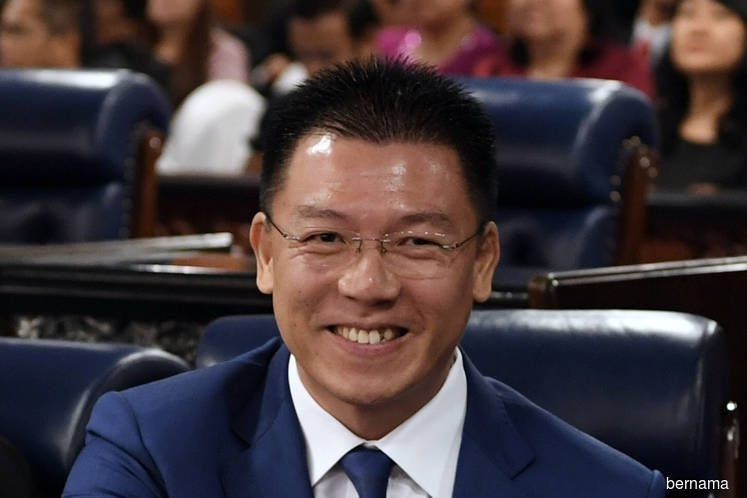 KUALA LUMPUR: Rumours that Perak is about to see a change in the state government have been rubbished by the state DAP chief Nga Kor Ming.
Nga, who is the Dewan Rakyat Deputy Speaker and member of Parliament for Teluk Intan, said he has spoken to all 31 Pakatan Harapan (PH) state assemblymen in Perak, and all of them have expressed their support for the incumbent state government led by Menteri Besar Datuk Seri Ahmad Faizal Azumu.
"I urge (Perak Umno chairman), Datuk Saarani Mohamad, to stop spreading lies and slanderous statements," he told reporters in Parliament yesterday.
On Sunday, Saarani claimed that elections may be held in Perak due to an impending vote of no confidence against the menteri besar.
He was reported as saying that more than one of the state executive council (exco) members had approached some five to six Umno assemblymen to support their decision.
Meanwhile, in Ipoh, the Perak Parti Pribumi Bersatu Malaysia (Bersatu) youth wing has called on the state Pakatan leadership to probe the allegation, Bernama reported.
Its leader, Mohd Hafez Mubin Mohd Salleh, said the movement viewed seriously such an allegation and if it was found true, stern action should be taken against the state exco member concerned.
"The rakyat has given the mandate and trust to PH and the Sultan of Perak Sultan Nazrin Shah, has given consent for the menteri besar to administer the Perak state government.
"All the quarters should stop from stirring up matters that bring no benefit to the people by creating disputes and rifts, regardless from any political parties, if we are truly responsible to restore and rebuild Perak," he said in a statement.