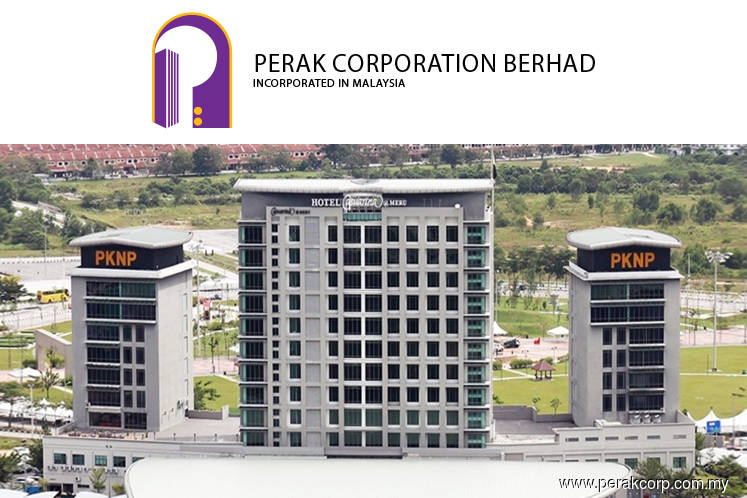 KUALA LUMPUR (April 5): Perak Corp Bhd's subsidiary Lumut Maritime Terminal Sdn Bhd (LMT) has inked three operation & maintenance (OM) agreements with Lekir Bulk Terminal Sdn Bhd (LBT), which are expected to contribute RM800 million over a period of 26 years.
The agreements are deemed as related party transactions as LBT is an associate company of LMT, by virtue of 50% minus one share held by Pelaburan Lumut Sdn Bhd in LMT. Pelaburan Lumut also owns 80% in LBT.
The first agreement is an addendum to an existing agreement between LMT and LBT which was signed in June 2000, for a 10-year extension following the expiry of the 15-year term ended May 2017.
The 2000 agreement is a contract for the provision of OM services as required under the first jetty terminal user agreement signed by LBT and TNB Janamanjung Sdn Bhd — a unit of Tenaga Nasional Bhd — in August 1999 for a period of 26 years.
It expects RM326.37 million in revenue contribution over the 10-year period, based on tonnage payment of RM164.25 million and based operating payment of RM162.12 million.
Perak Corp also inked two new OM agreements which will contribute RM266.74 million and RM205.93 million respectively over a period of 26 years. These contracts are for provision of OM services for two new jetty terminal user agreements.
"LMT had been operating under (the 2000 agreement) for LBT for the last 15 years since May 2002 and had shown good performance in giving its services. This had given the confidence to LBT and TNB to continue and expand the services given by LMT as their service provider under OM agreements.
"The execution of the OM agreements will also give a secured potential revenue of approximately RM800 million in the span of 26 years," said the company.
Perak Corp's share price closed unchanged at 74 sen, giving it a market capitalisation of RM74 million.