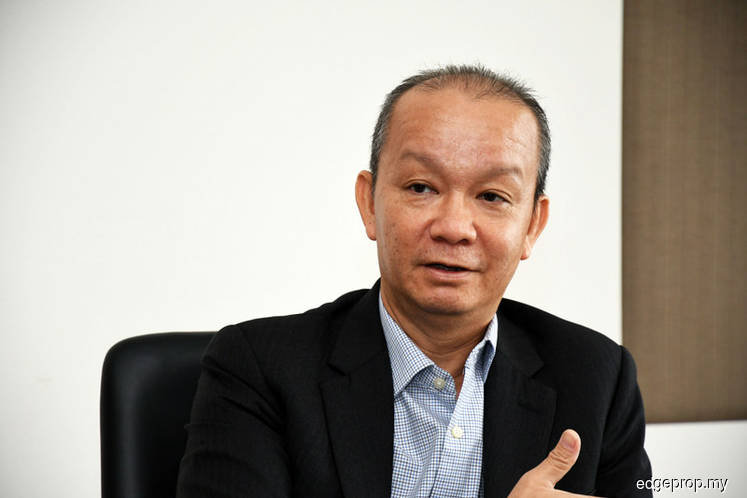 PETALING JAYA (July 25): While the Association of Valuers, Property Managers, Estate Agents and Property Consultants in the Private Sector Malaysia (PEPS) president Foo Gee Jen believed the drafting a commercial development act and streamlining housing data by introducing a data input system are laudable, his concerns lie in their enforcement and execution.
"They are commendable efforts by the KPKT [Ministry of Housing and Local Government] to move the industry forward. They [the initiatives] are the way forward but the key is execution," Foo told EdgeProp.my when asked to comment on the announcements of two initiatives introduced by KPKT earlier today.
KPKT director-general Jayaselan Navaratnam today revealed two initiatives – to work with the National Property Information Centre (Napic) to streamline their housing data by introducing a data input system for developers and to draft a commercial development act to protect buyers and address the growing number of mixed developments that include commercial components.
Commenting on plans to have a commercial development act, Foo warned that commercial developments have become very complex nowadays.
"Last time, we only have shoplots and retail properties. But today we have more – hotel, student or worker accommodation, serviced apartment, Airbnb, co-living and co-working space, just to name a few. My concern is how to make sure all stakeholders' interest will be taken care of under one single act," he said.
He believed some measures such as standardising the payment terms can already be implemented as a start while the government works towards coming up with the new act.
"Unlike residential property, we do not have a standardised payment term when purchasing a commercial property. The developer could ask for 20% down payment and 50% payment when piling is done. We have cases of developer running away with the money after piling is done. Maybe this is the area that KPKT can look at first," Foo said.
He also suggested regulating construction quality control matters, such as standardising the warranty period to protect the buyer's interests and addressing building safety issues.
Meanwhile, the introduction of a data input system for developers to use from next year is a positive move as it enables the capture of even more accurate and up-to-date data to better reflect the current condition of the property market.
"It will be effective if KPKT makes it mandatory for all developers in the country to fill in [the system]. They also have to think what to do if developers do not fill in [the system], or if they do not fill in the correct data," Foo said.
He added that to have comprehensive market data, KPKT should not only collect data from private developers, but also public housing scheme developers such as the 1Malaysia People's Housing Scheme (PR1MA) and Federal Territories Affordable Housing (Rumawip).