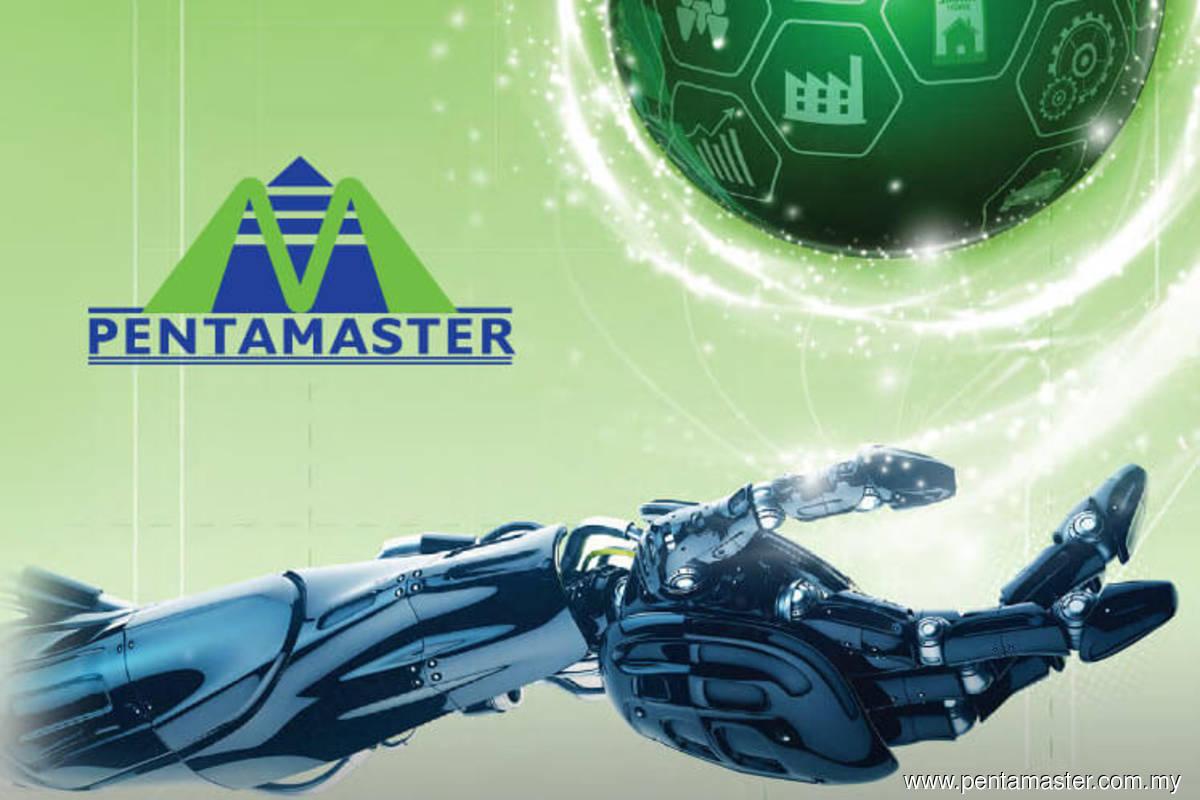 KUALA LUMPUR (May 7): Pentamaster Corp Bhd's net profit slid 4.16% to RM16.07 million in the first quarter ended March 31, 2021 (1QFY21) from RM16.77 million a year earlier, despite stronger revenue, as it incurred higher costs.
Its costs of goods sold increased 22.24% year-on-year to RM80.83 million from RM66.21 million, while distribution costs spiked 64.54% to RM3.11 million from RM1.89 million, the Penang-based technology firm's stock exchange filing today showed.
The rise in costs could not be fully offset by the 15.04% increase in quarterly revenue to RM115.17 million, from RM100.11 million a year earlier. The topline climb came on the back of increased contribution from the group's automated test equipment (ATE) and factory automation solutions (FAS). ATE constituted nearly 70% of the group's revenue in 1QFY21, while FAS made up the remaining 30%.
In particular, Pentamaster said its ATE segment revenue grew 19.2% in 1QFY21 from 1QFY20, driven by demand for the group's smart sensor test equipment and solutions, particularly from electro-optical and semiconductor segments, as these segments saw revenue growth of 50.6% and 161.1% respectively from a year ago. As a result, the segment's profit before tax rose 22.4% to RM25.7 million in 1QFY21, from RM21 million in 1QFY20.
Pentamaster said it has been seeing an increase in order intake momentum, on the back of improving sentiment for the equipment market, with more optimism on the overall macroeconomic situation, following the roll-out of Covid-19 vaccination. The semiconductor industry is also experiencing a "super cycle", given the chips shortage impacting every aspect of the manufacturing industries, it said.
"At present, the group is closely monitoring the pertinent concern revolving the global semiconductor supply chain constraint and will elevate its focus on its material sourcing process by taking into consideration its delivery commitment to its customers, as well as the current order book visibility," it said.
While the group has been aggressively ramping up capacity to meet delivery commitments for the coming quarters, its immediate focus is to take every effort to protect the safety and health of its employees to ensure minimal disruption to its business operations, it concluded.
Pentamaster's share price closed down six sen or 1.17% to RM5.09 today, giving it a market value of RM3.63 billion. There were 5.39 million shares traded.