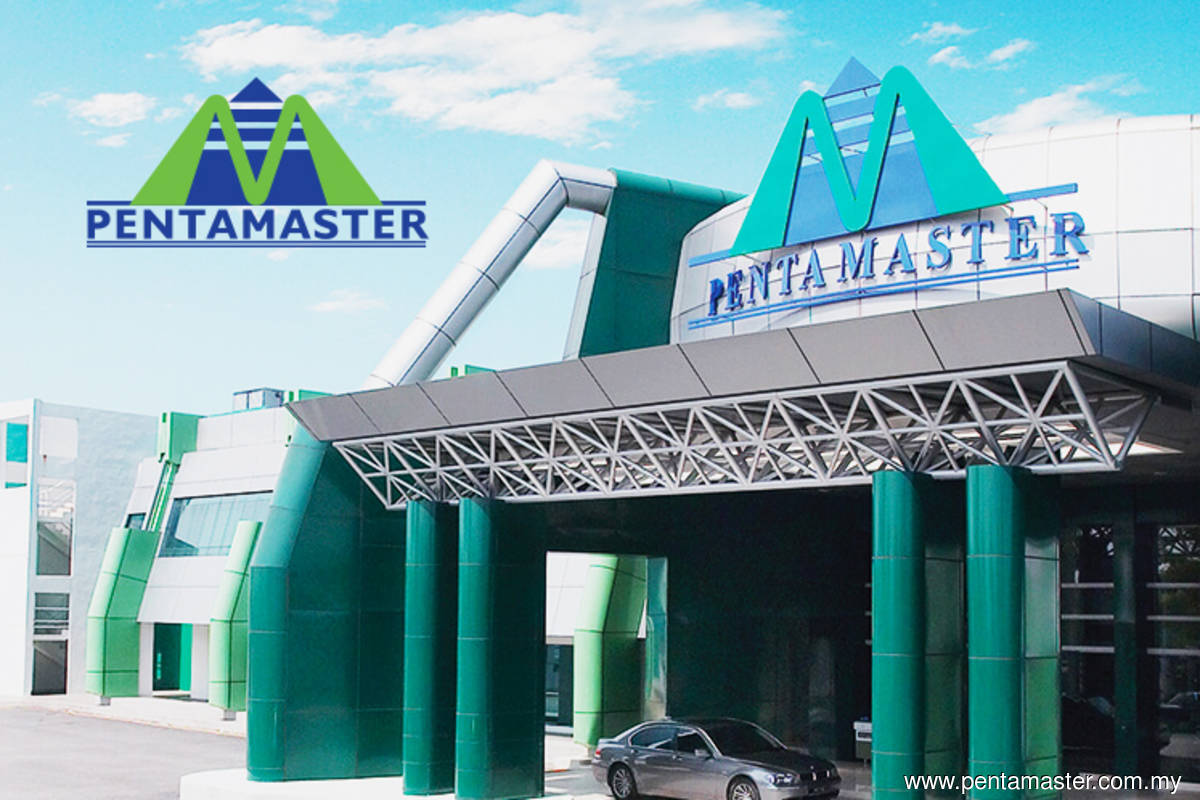 KUALA LUMPUR (Aug 13): Pentamaster Corp Bhd said it is expecting its highest ever revenue for the year ended Dec 31, 2021, after posting another record topline for the second quarter.
Net profit for the April-June quarter rose 5.46% to RM17.94 million from RM17.01 million in the same quarter last year, supported by sales growth across all segments, the group said in its results filing today.
Quarterly earnings per share rose to 2.52 sen from 2.39 sen, it added.
Leading Pentamaster's better performance was growth in its automated test equipment (ATE) division, which continued to be the major contributor to the group's earnings. Similarly, the factory automation solutions (FAS) division's contribution also grew.
However, earnings growth was at a much slower rate than the 26.81% growth in quarterly revenue to RM130.65 million, from RM103.02 million, as the group saw higher purchase price of certain components and higher shipment cost, amid the pandemic-induced supply chain disruption.
With better results in 2Q, Pentamaster saw a 0.68% growth in its first-half net profit to RM34.01 million or 4.77 sen per share, from RM33.78 million or 4.74 sen per share in the previous January-June period.
Half-year revenue, meanwhile, rose 21.01% to RM245.81 million, from RM203.13 million.
On prospects, Pentamaster expects demand to improve in major markets, particularly the electro-optical and automotive industries, coupled with potential in the automotive market in the advent of electrification and other technology advancements.
It also hopes to reinforce its presence in China, in view of the perceptible momentum from companies in China to localise their production, amid the rising geopolitical tension and Beijing's technological ambitions.
"Barring any drastic deterioration of current market conditions, the group anticipates better performance in 2021 and specifically, the group expects its revenue to set another new record for the year," Pentamaster said.
"On a longer-term basis, the group looks forward to deepening and diversifying its presence in high-growth industries such as automotive, IoT, industrial electronics, optoelectronics and medical, where the group stands to benefit with its breadth of equipment and solution offerings," it added.
Shares of Pentamaster settled down 2.25% or 13 sen today at RM5.25, valuing the group at RM4.02 billion.