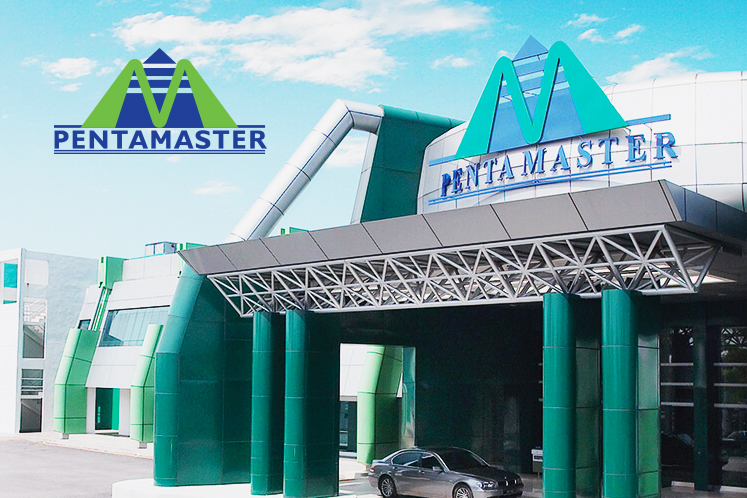 KUALA LUMPUR (May 15): Pentamaster Corp Bhd said its first quarter net profit fell 14.28% to RM16.77 million from RM19.56 million a year earlier, as revenue was hit by the travelling restrictions amid the Covid-19 outbreak.
Revenue for the quarter ended March 31, 2020 dropped 15.70% to RM100.11 million from RM118.75 million, the group said in an exchange filing.
"The lower revenue recorded was the result of travelling restrictions imposed due to the Covid-19 situation that affected the group's project delivery schedule and site installation of the automated test equipment (ATE) operating segment," it said.
The ATE segment's revenue declined 33.8% to RM67.71 million from RM102.23 million in the same quarter a year ago. Consequently, profit after tax fell to RM19.92 million from RM29.98 million.
Pentamaster said its smart control solutions systems segment's revenue dropped to RM74,000 from RM2.1 million previously, leading to a wider loss after tax of RM299,000 from RM212,000 previously.
However, the group's factory automation solutions segment saw its first quarter revenue jumping 93.2% to RM34.23 million from RM17.66 million a year earlier. Quarterly profit after tax more than doubled to RM4.96 million from RM2.32 million previously.
Pentamaster said the current year will be challenging for the group. It said although the Movement Control Order in Malaysia and similar measures in other countries have been eased, the resumption of production normalisation will take time.
"The group strives to recover the lost capacity in project delivery as soon as practicable through productivity improvement, supply chain diversification and increased workforce capacity," it added.
Pentamaster, however, believes in its fundamentals as it broadens its exposure to other segments in the technology sector, including the optoelectronics ecosystem and 3D sensing technology within the telecommunications field.
Other segments include the automotive sectors, with the proliferation of electric vehicles and electrification in the car industry, as well as the medical sectors and industrial products segment, with the wider adoption of robotics and automation.
Pentamaster's share price rose 10 sen or 2.31% to RM4.43, giving the group a market capitalisation of RM2.1 billion.