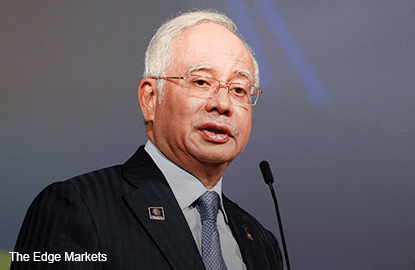 (Nov 23): Kumpulan Wang Amanah Pekerja (KWAP) has no investments in Mongolia, Finance Minister Datuk Seri Najib Razak said today of the pensions trust fund which loaned RM4 billion to the ministry's SRC International Sdn Bhd for the purpose of investments in that country.
In a parliamentary written reply to Datuk Johari Abdul (PKR-Sungai Petani), the prime minister said KWAP's foreign investments for five years between 2010 to 2015 stood at RM39 billion.
But none of these investments were in Mongolia, he said.
SRC was a subsidiary of 1Malaysia Development Berhad (1MDB) when it took the RM4 billion loan from KWAP in 2011.
It was subsequently absorbed as a subsidiary of the Finance Ministry.
Johari had asked for KWAP's foreign investments and the status of its Mongolian investment.
Najib said that KWAP had RM39 billion in equity holdings, RM29 billion in government securities and also RM29 billion in private securities.
Opposition MPs had previously asked about the RM4 billion loan from KWAP to SRC International. – The Malaysian Insider