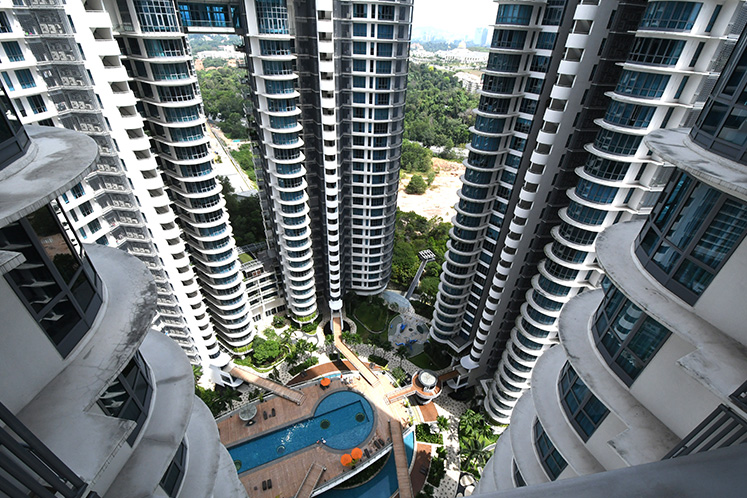 KUALA LUMPUR (June 5): To spur the property sector, the Government has reintroduced the Home Ownership Campaign, which offers stamp duty exemption on the first RM1 million of a property's value on the Memorandum of Transfer for properties priced from RM300,000 to RM2.5 million, and 100% stamp duty exemption for the financing agreement.
The exemption is applicable for SPA inked between June 1, 2020 to May 31, 2021, subject to properties that are priced at a 10% discount provided by developers.
Real property gains tax exemption is also introduced for Malaysians for disposal of up to three properties between June 1, 2020 and Dec 31, 2021.
These are some of the tax exemptions announced by Prime Minister Tan Sri Muhyiddin Yassin today on a slew of items ranging from services, commodities and assets to encourage trade activities.
This is part of the RM35 billion Penjana economic package announced by the Prime Minister, which involves some 40 initiatives to spur the economy.
In the automotive sector, the 10% sales tax is exempted for complete knock down (CKD) passenger vehicles while completely built-up (CBU) passenger vehicles will see the tax halved to 5%. This is applicable for purchases made from June 15, 2020 to Dec 31, 2020.
In the tourism sector, tourism tax is now exempted from July 1, 2020 to June 30, 2021, whereas tax exemptions of RM1,000 on domestic holiday expenses have also been extended to Dec 31, 2021.
Meanwhile, the Government is also introducing the "Shop Malaysia Online" campaign to spur e-commerce spending. It will pump in RM70 million to be matched by a similar amount by e-commerce platforms to generate promotions and discounts.
The Government also announced export duty exemption for crude palm oil (CPO), crude palm kernel oil and processed palm kernel oil from July 1, 2020 to December 31, 2020.
Additionally, the Government is also giving up to RM5,000 tax exemption per employee for employers who purchase products such as mobile phones and laptops for its employees.