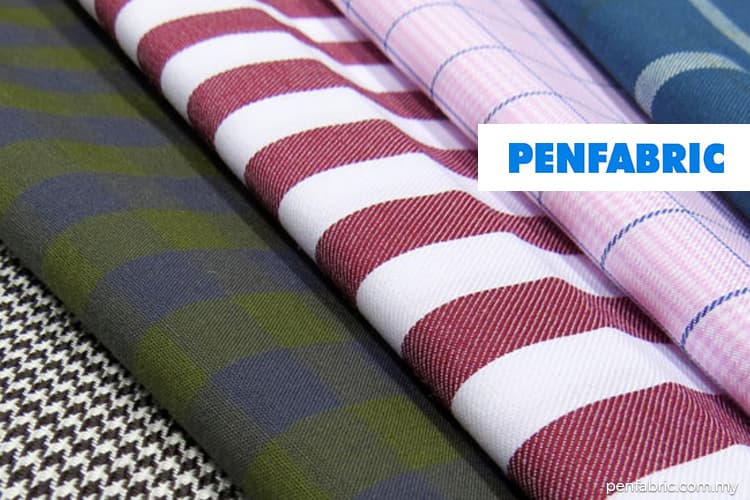 KUALA LUMPUR (Aug 10): Penang-based Penfabric Sdn Bhd has signed a memorandum of understanding (MoU) with one-stop ICT services and solutions provider Hitachi Sunway Information Systems Sdn Bhd (Hitachi Sunway) for energy efficiency.
In a statement Aug 9, Hitachi Sunway said Penfabric is a key member of Toray Group (Malaysia), which is a manufacturer of woven fabrics for purposes of shirting, blouses, work wear, sportswear, casual wear and other non-apparel use.
It said the company is a wholly-owned subsidiary of Toray Industries Inc — a chemical conglomerate headquartered in Japan with diversified businesses globally.
Penfabric managing director HS Teh said that in a textile factory chillers are used across multiple facilities for central air-conditioning, process manufacturing and precision cooling.
"It's a very unique situation that requires precision and strategic controls as the temperatures need to be varied according to the manufacturing stages and types of fibre or fabric that are being produced," he said.
Meanwhile, Hitachi Sunway group chief executive officer and director Cheah Kok Hoong said Penfabric is a world-class corporation and had always been an early adopter of advanced technology to improve production efficiency and optimise its equipment effectivity.
"The collaboration announcement comes in line with Hitachi Sunway's newly opened Northern region office in Penang. Our customers in the Northern region [have] been steadily increasing as they seek out new technologies to better manage their operations and make intelligent decisions.
"We are already servicing more than a dozen customers and hence, the need for a permanent base in the region. Hitachi Sunway will continue to be a forefront runner in bringing forth advanced technology tools to help our customers better manage and effectively operate their businesses," said Cheah.