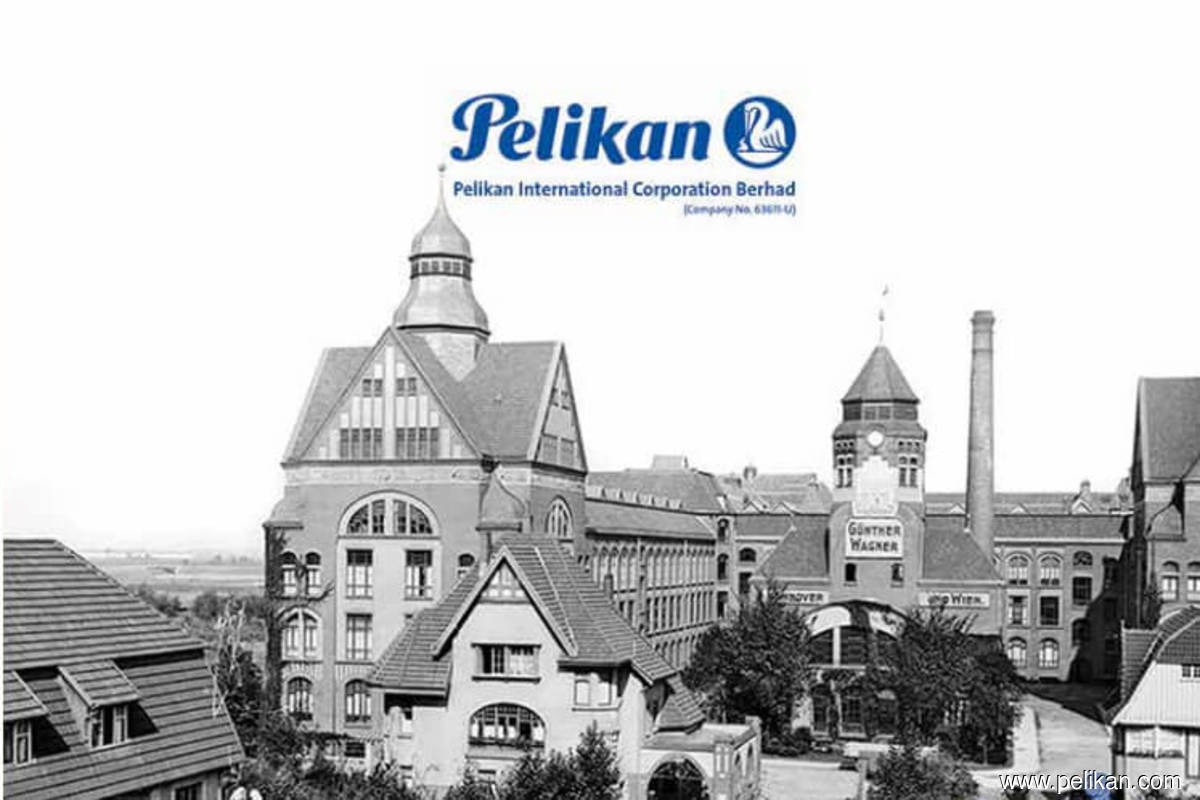 KUALA LUMPUR (July 8): Stationery maker Pelikan International Corp Bhd has disposed of its logistics centre in Germany for a cash consideration of €81 million (equivalent to RM399.33 million).
The group also said part of the disposal proceeds will be used to reward the shareholders through special cash distribution.
Pelikan said in a bourse filing today, its subsidiary Pelikan Group GmbH (PGG) had entered into a conditional sale and purchase agreement (SPA) with HE4 Falkensee 1 S.à r.l. and HE4 Falkensee 2 S.à r.l. to dispose of its logistics centre located at Straße der Einheit, Falkensee, Germany.
Based on Pelikan's audited consolidated financial statements for the financial year ended Dec 31, 2020 (FY20), the disposal is expected to realise an estimated one-off gain of RM184.83 million.
Ikhlas Capital Singapore Pte Ltd, a private equity firm partly owned by former banker Datuk Seri Nazir Razak, has a 9% stake in the company while Pelikan's president and CEO Loo Hooi Keat has a 10% direct and 6% indirect stake in the stationery maker.     
Meanwhile, with the execution of the SPA announced today, PGG and HE4 Falkensee 2 S.à r.l also entered into a conditional lease agreement, for PGG to remain as a tenant of the rental property for a five-year lease period commencing on the completion of the proposed disposal.
PGG will rent a total area of 109,036 square meter net space of the property consisting of office and administrative space, production, storage, picking and dispatch areas, conveyor technology area, operating cost prepayment office and including high-bay warehouse and box storage.
The rental property's annual gross lease fee of €4.15 million (equivalent to approximately RM20.46 million) is payable on a monthly basis.
Pelikan said the proposed disposal will enable the group to unlock capital resources from being tied up as long-term assets and realise the value of the property at a fair market value whilst strengthening its financial position.
"The disposal consideration will be mainly used for the group's working capital requirements, rewarding the shareholders through special cash distribution, further reorganising its operations internally and for partial repayment of its bank borrowings, thereby enhancing overall profitability and lowering its financing cost," it said.
It also said the proposed lease will ensure that the group's ongoing operation is not significantly disrupted in the near term and that the group shall continue its operations at the existing location.
According to Pelikan, among the RM399.33 million proceeds, RM200 million will be used to repay bank borrowings, RM161.93 million will be used for working capital and RM24.6 million will be used for internal reorganisation.
Pelikan also said that after the proposed disposal, its gearing ratio is expected to lower to 0.31 times from 0.86 times in FY20, while its earning per share is expected to increase to 32.53 sen from 1.89 sen.
The group expects the proposed disposal to be completed by the last quarter of 2021.
The trading in Pelikan's shares was halted from 9am to 10am today.
At the time of writing, the counter slipped 3.5 sen or 7.69% to 42 sen after it started trading again, valuing the group at RM218.92 million.
Yesterday, the counter closed 9.5 sen or 26.39% higher at 45.5 sen.