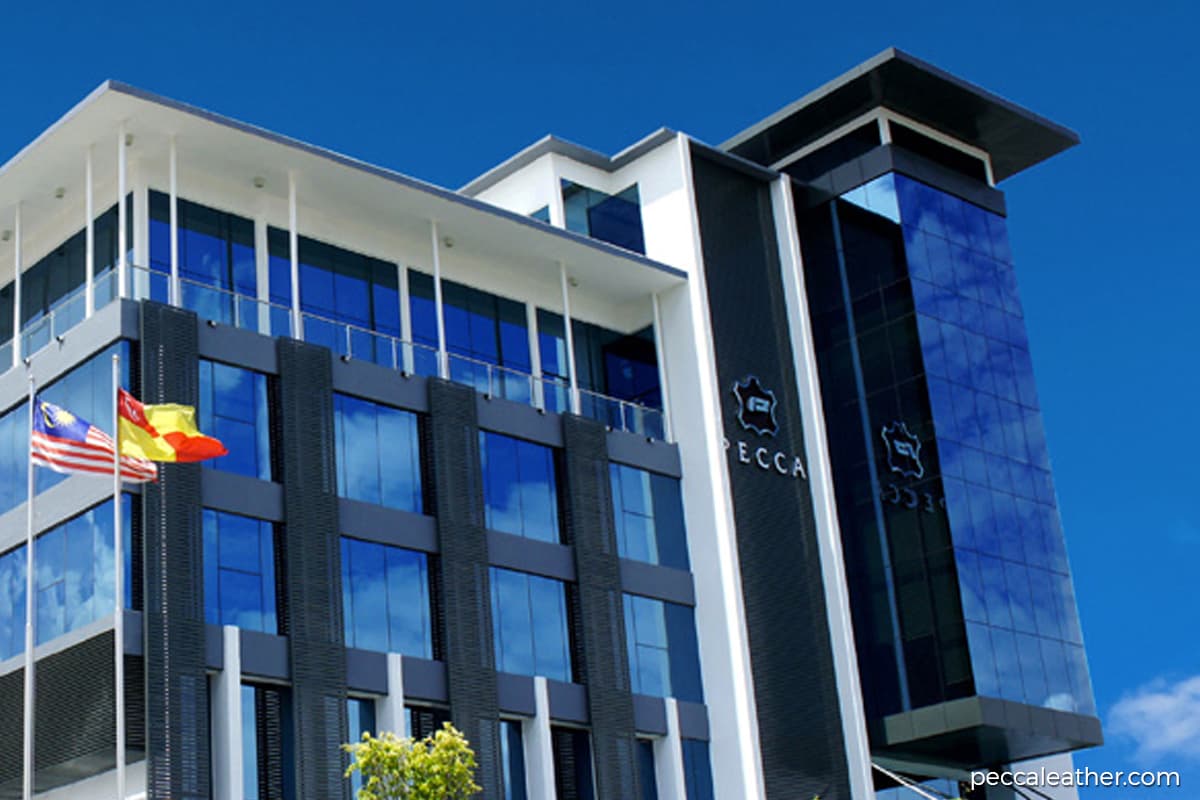 KUALA LUMPUR (Nov 19): Car leather upholstery maker Pecca Group Bhd announced today its wholly owned subsidiary Pecca Leather Sdn Bhd (PLSB) received confirmation that an employee tested positive for Covid-19 and that arrangements have been made for the worker to receive medical treatment at a government hospital.
Other staff who had close contact with the employee are being self-quarantined at an assigned place, according to Pecca's filing with Bursa Malaysia today.
"Pecca is cooperating and working closely with the Ministry of Health (MOH) to implement the mitigating steps to contain the spread of Covid-19 at the premises, and safeguard the health of employees who might have been exposed to the virus. Pecca is currently awaiting additional results from the tests conducted and will provide updates accordingly. Pecca will also provide timely updates on the expected resumption of production operations as per MOH advisory.
"Pecca will continue to undertake the necessary precautionary measures and be fully committed to protecting the safety and health of its employees, business associates and visitors," the company said.
According to Pecca, PLSB was initially notified on Tuesday that some of the group's workers were suspected of having close contact with Covid-19 positive cases.
Pecca said PLSB on Tuesday took precautionary measures including conducting Covid-19 tests on all hostel workers, operation employees, office staff, and security guards and carrying out thorough sanitisation at all the group's premises.
Pecca said PLSB has also "closed production operations since Nov 17, 2020, and instructed all office employees to work from home".
In a separate Bursa filing today, Pecca said the company's share trade has been halted from 2.56pm and that trading will resume from 3.56pm.
"Your attention is drawn to the company's announcement dated Nov 19, 2020," Pecca said.
Prior to the share trade halt, Pecca shares were last traded down two sen or 1.35% at RM1.46, which values the company at about RM250.39 million.