This article first appeared in The Edge Malaysia Weekly, on October 26, 2020 - November 01, 2020.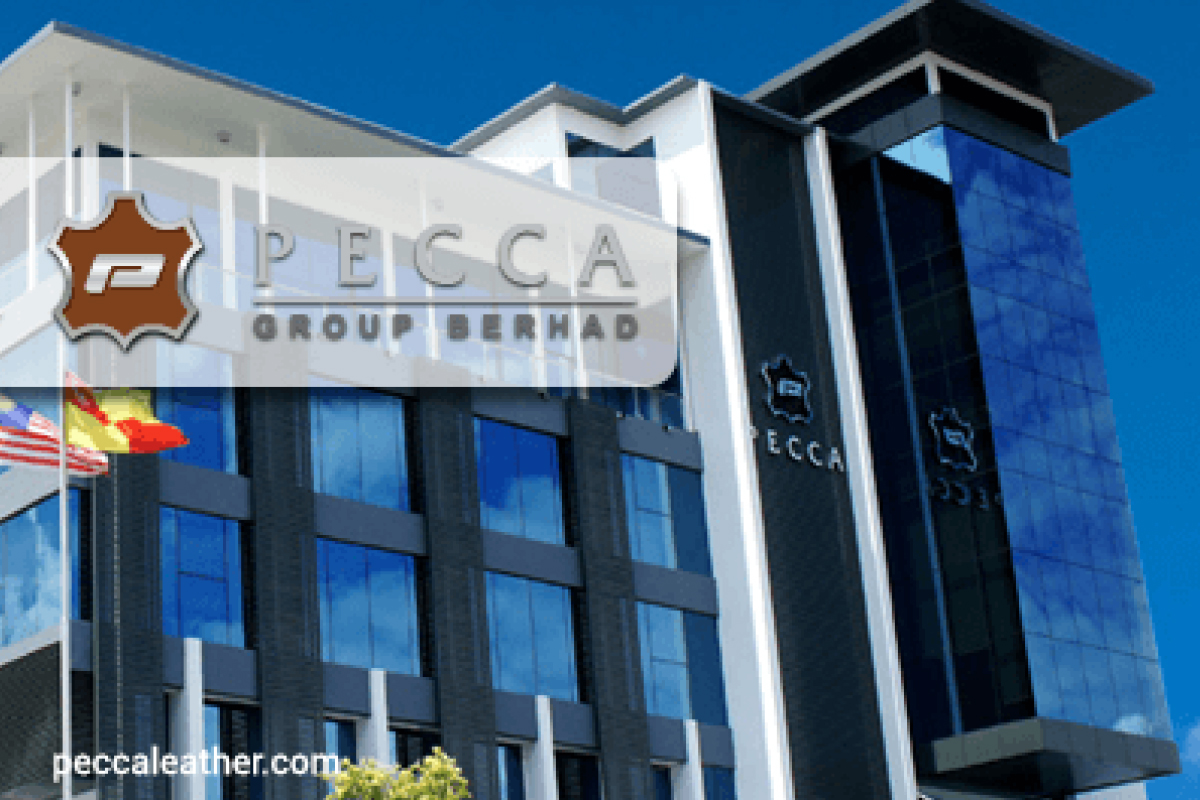 PECCA Group Bhd is looking to potential partnerships in the local automotive industry to diversify its offerings for additional sources of revenue, even as it ramps up its face mask and personal protective equipment (PPE) business. The diversification plans entail adding car accessories such as child seats, floor and boot mats as well as original equipment manufacturer components to the automotive leather upholstery maker's product mix.
Speaking to The Edge from its headquarters in Kepong, Kuala Lumpur, Pecca chief financial officer Foo Ken Nee says the company is in talks with potential merger and acquisition (M&A) partners as it seeks undervalued opportunities and strong synergies in the automotive manufacturing segment for growth. The company also aims for its non-primary product mix segment, which includes face masks and PPE, to contribute 10% to 15% of its total revenue from 2% to 3% currently.
On June 29, Pecca announced its foray into the healthcare segment, starting with a capital outlay of RM2.2 million to set up production lines primarily for three-ply face masks. After securing distributorship agreements, it began distributing the face masks in September through various channels such as pharmacies, wholesalers and hospitals, and plans to progressively increase capacity to meet the demand for high quality face masks.
"There are not many good quality face mask players in Malaysia. We are producing the best quality ones catering for hospitals as well as interesting face masks for the mass market," says Pecca corporate strategist Kelly Teoh.
To date, Pecca has raised its investment to almost RM10 million in a bid to ramp up production capacity for three-ply face masks to 50 million pieces by November.
"The increase in PPE orders is largely attributable to three-ply face masks. There have also been orders for other PPE such as face shields, sanitisers and disinfectants, but our focus is purely on the former," says Foo.
"Face masks will be included in our product mix for the long term as the item is essential for daily living in the new norm. We aim to be one of the leading producers of face masks for Malaysia and export markets."
Automotive sector outlook
According to Foo, Pecca commands a market share of more than 50% of the domestic leather upholstery business and has benefited from an increase in car sales, following the government's temporary waiver of 50% to 100% of sales tax for passenger vehicle purchases, in a bid to boost consumption amid the Covid-19 pandemic.
He says car buyers are keen on vehicles made by local manufacturers Perusahaan Otomobil Kedua Sdn Bhd (Perodua) and Proton Holdings Bhd as they are cheap. Yet, they are willing to pay more for leather seat variants, as opposed to fabric, because leather is easier to clean and maintain, he adds.
Pecca is among several suppliers for Proton's X50 variant as well as vehicles under The Nissan Motor Co Ltd and Toyota Motor Corp. Its manufacturing plant has a maximum production capacity of 14,000 seats per month and is currently 80% utilised.
Foo says Pecca hinges on its strong partnerships with leather suppliers in South America and Europe and it does not have capacity or quality issues. "We ensure a good spread of suppliers to mitigate supply risks. Owing to our loyalty ties with them, we have obtained good and stable pricing, although there are inevitable currency fluctuations across the period.
"On the downstream, we have strong partnerships with car manufacturers. Should exchange rates fluctuate significantly, we have an understanding that allows for pricing revisions on goods delivered to our manufacturing partners. It helps that we have these arrangements with our upstream and downstream partners."
As the sales tax exemption for vehicle purchases ends on Dec 31, next year's sales are in doubt. Foo says Pecca will remain "cautiously optimistic about 2021 as much will depend on how the government will support the Sales and Services Tax exemptions then".
Overseas expansion
Currently, Pecca has business in the US, Europe and Australia. It made some headway into China last year, but negotiations with potential partners in Southeast Asia have yet to materialise, disrupted in part by the Covid-19 outbreak. Discussions will resume when the partial lockdowns end.
Malaysia contributes more than 80% of Pecca's total revenue while overseas sales are about 16% to 17%.
"We hope to double overseas sales over the next five years. We plan to expand in foreign markets by offering transference of our expertise to various Southeast Asian partners — namely Thailand, Vietnam and Indonesia — with the actual production to be carried out in the respective countries. We are also looking to expand the coverage of our partnerships in China," says Foo, adding that partnerships will be funded by a mix of cash and equity, depending on the negotiations.
Silver lining in earnings outlook
For the fourth quarter ended June 30 (4QFY2020), Pecca posted a net loss of RM715,000 compared with a net profit of RM2.87 million in the same period last year. Revenue sank 56% to RM15.12 million from RM35.9 million previously, owing to zero sales against a backdrop of fixed expenses for two full months in that quarter because of the restrictions imposed during the Movement Control Order (MCO) period.
Foo attributes key challenges in the third quarter ended March 31, when earnings fell to RM341,000 against RM4.5 million in the preceding quarter, to a major production issue with one of its customers. It resulted in Pecca experiencing a severe sales deficit in December 2019, which was reflected in its 3QFY2020 results.
Looking ahead to 1HFY2021 earnings, Foo says there has been a rebound in sales and profitability, thanks to new car launches, and that the company will get ready capital expenditure to align itself with the Fourth Industrial Revolution (Industry 4.0).
Pecca has a dividend payout policy of at least 40% of its net profit. "Since its initial public offering on April 19, 2019, the company has been rewarding shareholders with dividend payouts of up to 60% of earnings," says Foo.
Last Wednesday, its share price closed at RM1.55, 112.3% up from 73 sen on March 19, valuing the company at RM291.4 million. It is worth noting that at a 34-month high of RM1.55, Pecca's shares are trading at a high price-earnings ratio of more than 30 times compared with the mid-20s of other automotive parts manufacturers.
An analyst with a bank-backed research house opines that despite the pandemic's toll on Pecca's export business, its automotive division will continue to benefit from Perodua's sustained dominance in the local auto sector. But he sees little upside to its share price. "We think upside to the stock is limited as valuations are stretched at 14 times FY2021 forecast earnings per share as an auto parts player."