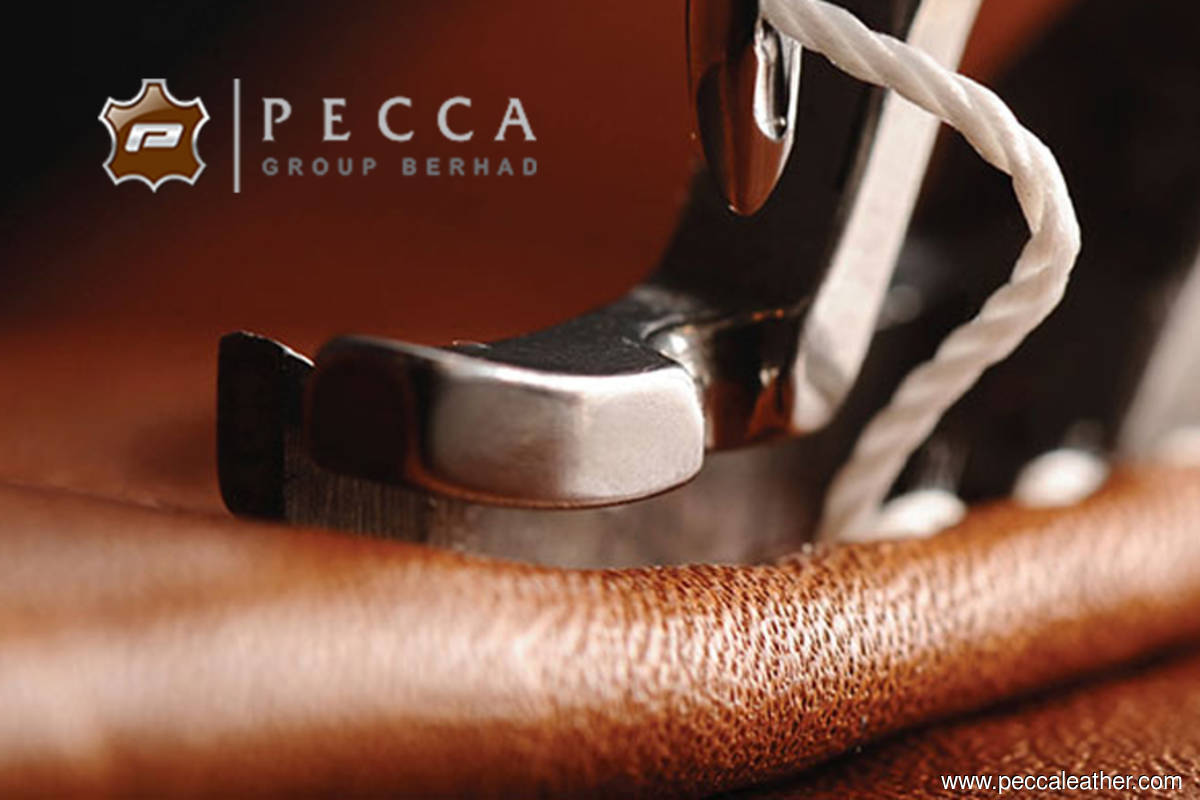 KUALA LUMPUR (Nov 8): Pecca Group Bhd, which is mainly involved in vehicle leather upholstery manufacturing and design, has cancelled its proposed acquisition of 51% equity interest in personal protective equipment (PPE) supplier Rentas Health Sdn Bhd to seek different methods of collaboration by entering into a mutual rescission and release agreement with the latter.
As such, the sales and purchase agreement dated Aug 2, 2021, for the acquisition worth RM100 million will be terminated with immediate effect, Pecca said in a statement.
It also said its proposed diversification into healthcare will not be pursued at this juncture, considering its existing healthcare-related business is not expected to divert 25% or more of the net assets or net profit of the group in the near future.
"However, Pecca will continue to monitor the contribution of its healthcare related business, which currently is mainly the manufacturing of medical-grade face masks, and make necessary announcements to Bursa Malaysia Securities Berhad as and when new businesses or contracts have been identified," Pecca said.
It also assured that its intention to diversify "remains intact and on track" despite its revision of its healthcare diversification strategy, as it plans to use its strong cash position to seek suitable merger and acquisition or joint-venture opportunities.
This is because a business diversification plan remains a positive move for Pecca, in order for the group to avoid being solely reliant on a single segment, said its group managing director Datuk Teoh Hwa Cheng.
"It is our outmost priority to seek for income sources apart from automotive segment, and we shall seek for more mutually beneficial ways to work with our partners in this business venture. As and when any new opportunities arise, the board will also seek [the] necessary approval from shareholders if the nature of the transaction requires it," he said.
"As of June 30, 2021, Pecca holds a cash and cash equivalent of RM78.13 million and zero borrowings. The group plans to utilise the cash through value-accretive efforts and seek suitable merger and acquisition or joint-venture opportunities that can enhance the earnings visibility of the group, going forward," Teoh added.
Pecca closed its financial year ended June 30, 2021 (FY21) with a more than twofold jump in net profit to RM19.23 million from RM8.39 million, as revenue grew to RM144.75 million from RM104.64 million on improved contributions from its automotive segment, with higher original equipment manufacturer (OEM) car seat cover sales.
Pecca shares rose five sen or 1.55% to settle at RM3.28 on Monday, giving the group a market capitalisation of RM616.64 million. Its share price has doubled from when it was trading at RM1.64 on Jan 4.