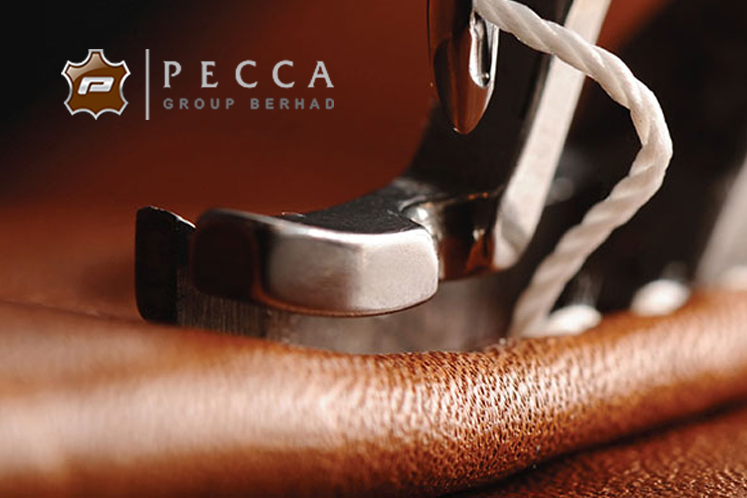 KUALA LUMPUR (Nov 26): Pecca Group Bhd's net profit rose 24% to RM3.47 million in the first quarter ended Sept 30, 2018 (1QFY19) from RM2.79 million a year earlier, on stronger contribution from its OEM, pre-delivery inspection (PDI) and replacement equipment manufacturer (REM) segments.
Revenue for the quarter inched up to RM27.14 million from RM26.66 million in the previous year's corresponding quarter, the company said in a filing with Bursa Malaysia.
OEM sales increased by 11% as the preceding year quarter was negatively affected by the end of life of a major car model, it said, while PDI sales jumped 53% due to higher sales from the zero GST period.
The company said OEM leather car seats comprised the largest contributor segment which accounted for approximately 53% of the total revenue for leather car seat covers whilst REM and PDI contributed approximately 26% and 21% respectively.  
Export revenue, meanwhile grew 16% y-o-y due to the recovery of supply in Singapore from the new emission scheme interruption, it said. But leather cut pieces, however, contributed 54% less revenue compared to a year ago on the discontinuance of three car models.
"As leather cut piece supply has lower margins, the group achieved a higher gross profit margin of 29.05% compared with 24.52% in the preceding year quarter," Pecca added.
Moving forward,  Pecca said the Malaysian Automotive Association (MAA) has revised downward the forecasted total industry volume (TIV) for 2018 from 590,000 to 585,000 units. Nevertheless, it said this represents a y-o-y increase of 1.45% from 576,635.
"Despite the relatively weak sentiment of the automotive market, the board remains optimistic of the company's performance going forward in view of encouraging sales number from the current replacement model of a popular car make," Pecca added.
Shares price of Pecca slipped 0.5 sen or 0.61% to close at 81 sen today, valuing the group at RM153.22 million.