This article first appeared in The Edge Malaysia Weekly, on February 26, 2018 - March 04, 2018.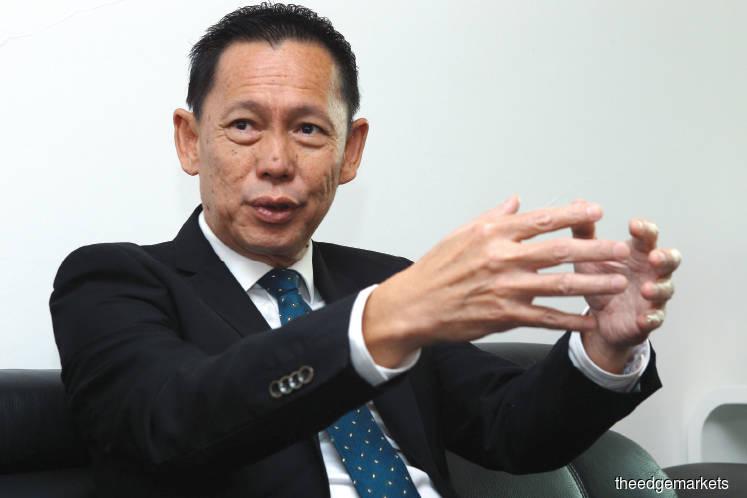 AFTER two unsuccessful attempts to persuade investors to develop a multi-million ringgit theme park and mixed-use development in Batu Kawan, Pulau Pinang, the Penang Development Corporation (PDC) is once again inviting interested parties to submit a proposal for this capital-intensive project, but on more flexible terms.
Late last month, the state investment agency — for the third time in five years — released a request for proposals (RFP) for an "International Theme Park and Mixed Development at East of Batu Kawan", which will occupy a 127-acre site.
PDC general manager Datuk Rosli Jaafar tells The Edge that the project's site and land size have changed from the two previous RFP and the current RFP removes some of the "stumbling blocks", which had made the investment less attractive. He says PDC received only two serious bids for each RFP.
"We are giving more flexibility. We don't want to dictate the terms as we want to help them [investors] recoup their investment as we know it will be huge. We want more people to put in their proposals. They can be very creative. Let us see what they come up with," he says.
PDC's plan to build a theme park dates back to 2013. At the time, PDC had identified two parcels of land on which to build an international theme park and residential, commercial and golf-related components in an area spanning 215 acres. Of this, 170.5 acres were allocated to the theme park. The project, worth over RM100 million, was to be on a 30-year plus 30 years lease. The closing date for the tender was Oct 31, 2013.
Subsequently, in November 2016, PDC made another RFP for a proposed development agreement for an international theme park and mixed-use development at Bandar Cassia, Batu Kawan. This time, 120 acres was allocated to the theme park. The closing date for the proposal was Feb 6, 2017.
The deadline for the latest RFP is April 30 this year. Interested parties can purchase the non-refundable document for RM3,180 to make their submissions.
Industry players contacted by The Edge agree that PDC's efforts are heading in the right direction but caution that it may not be an easy task — the industry is seeing dwindling patronage amid a high entertainment tax.
"More theme parks can help the market as visitors will have choices," says Sunway Malls & Theme Park CEO H C Chan, adding that what is also important is how the theme park is operated.
Another established theme park operator contacted by The Edge, who declined to be named, points out that it does not make sense to go into the (theme park) business unless the investor has deep pockets. "It is a capital-intensive development with a long gestation period." He was quick to add that he is a firm believer in growing the size of the cake but says that what the country needs is quality products and "not half-baked stuff that will dilute the country's market positioning".
"The more the merrier," says a theme park investor, adding that having an international brand is very important. He says successful theme park zones like those in Florida in the US and the Gold Coast, Australia, tend to have a cluster of theme parks and attractions offering a wide choice to consumers. A theme park in Batu Kawan could mean that tour operators would be able to offer a package that includes a stay on Penang Island and a trip to the Batu Kawan theme park, with the possible addition of a visit to the newly opened Movie Animation Park Studios in Ipoh or Sunway's Lost World of Tambun in Perak.
However, an industry observer expresses surprise that the Batu Kawan area will include a theme park. "Batu Kawan is supposed to be a cutting-edge industrial estate zone that creates jobs for people. It is supposed to be the future of Penang's industrial area."
A major concern in the theme park and attractions industry is the high entertainment duty, which is deterring international brands and could cause theme park closures.
"The Malaysian theme park industry, with an estimated investment of RM6.7 billion, continues to see challenging, bleak days ahead as players struggle with the 25% entertainment duty imposed on theme park operators," Chan says. "We will probably see some theme parks close due to a lack of business viability. The Entertainment Duty Act, which was introduced in 1953, has seen theme parks paying the 'killer tax' since 2014. Together with the 6% Goods and Services Tax, park operators currently pay a total of 31% in taxes. Effectively, this means one third of their earnings go to taxes."
And when a profit is made, there is also the corporate tax that has to be paid.
"This is a very heavy burden for theme park operators as they face further margin compression. In the long run, the business viability will come into focus as operators are adversely affected and become uncompetitive in relation to their regional peers. No other country imposes such a high entertainment duty on its theme parks," he adds.
Sunway operates two theme parks — Sunway Lagoon in Selangor and the Lost World of Tambun. Both states, he says, impose the maximum 25% tax, although the quantum is up to the respective state governments. Some say the imposition of the tax could also be considered on a case by case basis. PDC's Rosli declined to comment on the entertainment duty as it is a policy matter.
Chan adds that the theme park industry collectively draws 18.5 million visitors — international and domestic — annually. "The Malaysian Association of Amusement Theme Parks & Family Attractions (MAATFA) estimates that park attendance has dropped 51% since the imposition of the entertainment duty." This, Chan estimates, translates into RM3 billion less in contribution and tax revenue to the economy.
He adds that MAATFA has also highlighted that renowned international operators have expressed reservations about investing, with some even holding back on their investments, due to this legislation.
"The theme park industry is a capital-intensive one that requires a long gestation period and constant reinvestment to ensure safety, relevancy and up-to-dateness," he says.
To date, Sunway has invested RM500 million in both its theme parks. The multiplier effect, Chan says, gave rise to the growth of ancillary services like transport, retail, food and beverage, hospitality and others that contributed positively to employment and economic growth.
"The continuation of the entertainment duty is detrimental to the long-term outlook for the industry. Existing operators faced with the delicate balancing act of managing high operating costs will see delays in investment and adopt cost-cutting measures. This, ultimately, will compromise customer service and operational standards," Chan says.
Meanwhile, three new major attractions will open this year. In Johor, Khazanah Nasional Bhd's hospitality arm, Themed Attractions Resort & Hotels, will open Desaru Coast Adventure Waterpark in June and Sea Life later in the year at Legoland Malaysia. Genting Bhd is expected to open its 20th Century Fox World Theme Park in Genting Highlands, Pahang, in June.
Save by subscribing to us for your print and/or digital copy.
P/S: The Edge is also available on Apple's AppStore and Androids' Google Play.