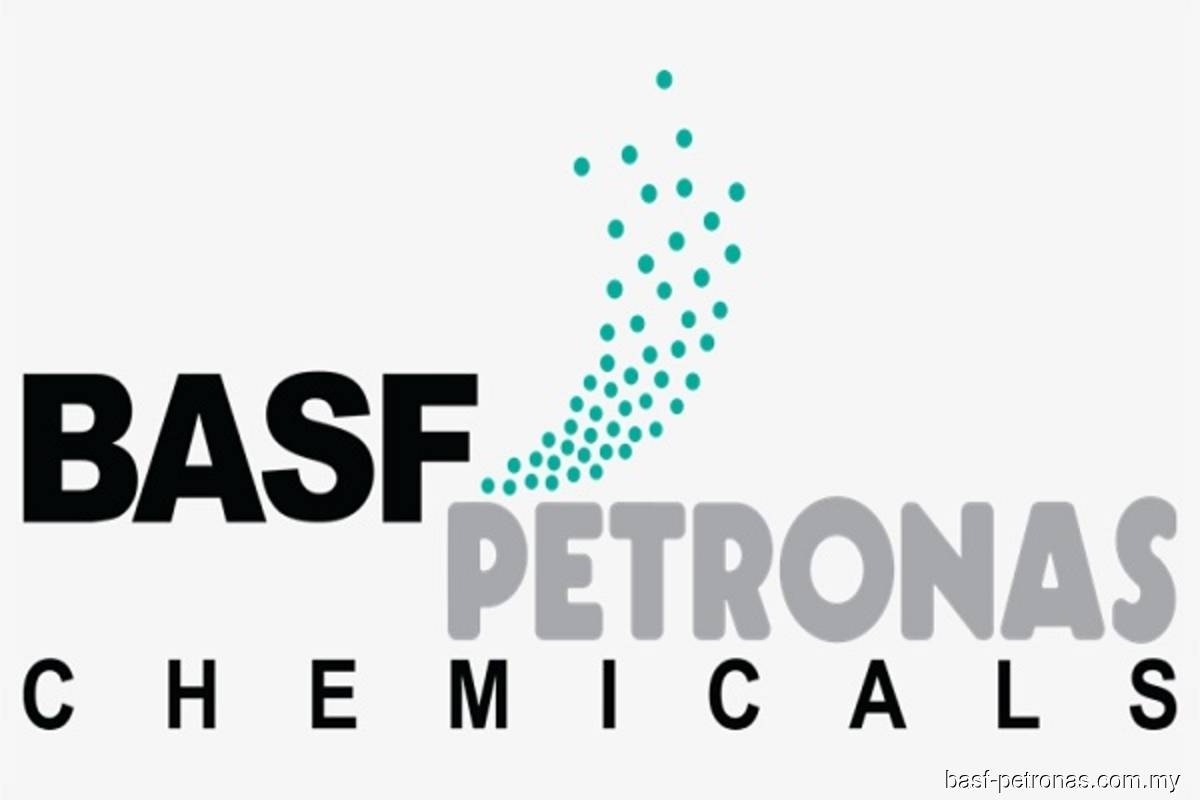 KUALA LUMPUR (Oct 15): Petronas Chemicals Group Bhd (PChem) joint-venture BASF Petronas Chemicals Sdn Bhd (BPC) is planning to expand production capacity in its Verbund site in the Gebeng Industrial Area, Kuantan, Pahang.
The Gebeng site currently produces 2-Ethylhexanoic Acid (2-EHA). BPC is planning to double its annual production to 60,000 metric tonnes (MT) by 2024, from 30,000MT currently.
"This milestone looks to not only strengthen the company's presence in Asia but to also meet the demands of their customers worldwide," it said in a statement.
BPC, which commenced production in Gebeng in 2016, is a joint venture between PChem and German multinational chemical company BASF SE. The latter also produces 2-EHA at its Verbund site in Ludwigshafen, Germany.
2-EHA is a chemical intermediate used as a compound in the production of synthetic lubricants, oil additives, and functional liquids in various industries.
BPC's announcement was one of the key discussion points during the meeting between BASF and Malaysia's Trade and Investment Mission's (TIM) delegation to Germany on Oct 13, 2021.
BASF was represented by executive director Dr Markus Kamieth, while the trade mission was led by Senior Minister and Minister of International Trade and Industry (MITI) Datuk Seri Mohamed Azmin Ali.
"BPC, as a fully integrated oil and gas multinational, has been instrumental in propelling the growth and further value-adding to Malaysia's speciality chemical ecosystem," said Mohamed Azmin.
"The government, through MITI and MIDA will continue to provide the requisite assistance to the company to realise their future plans, reinforcing our commitment to attract and sustain quality investments in the country," he said.
"This is crucial as our industries manufacture for a cleaner, greener, more sustainable future, in line with the Environment, Social and Governance values (ESG) under the United Nations Sustainable Development Goals (UNSDG)," he added.
PChem managing director and chief executive officer Datuk Sazali Hamzah said the expansion is also in line with its growth strategy to expand its portfolio with higher value products.
"By leveraging the existing integration between BPC and other PChem plants in the Kuantan-Verbund site, we are able to maximise our value chain by improving the quality and cost competitiveness of our products and continue delivering innovative solutions to our customers," Sazali said.
Shares of PChem settled down 1 sen or 0.11% to RM8.75 today, giving it a market capitalisation of RM70 billion.