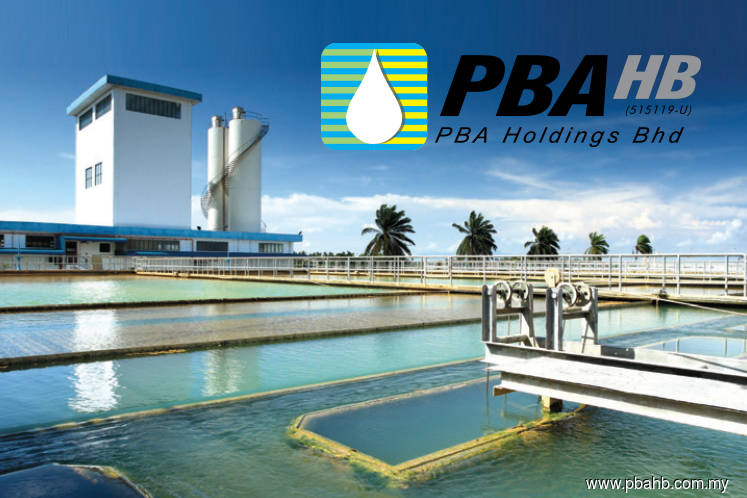 KUALA LUMPUR (Jan 31): PBA Holdings Bhd says the ongoing criminal case against Ooi Chieng Sim, its fifth largest shareholder who was among eight men charged with drug trafficking in Penang yesterday, will not impact the company's operations or standing.
"Although this shareholder is listed as the fifth 'largest shareholder' in PBA Holdings Bhd, he is not a 'substantial shareholder. As at Dec 31, 2019, this individual holds only 1.85% of the total shareholdings of PBA (6.13 million ordinary shares)," PBA said in a statement today.
The largest shareholder in PBA is State Secretary of Penang which holds 55% of total shareholdings and a golden share, followed by Penang Development Corp with 10%, Yayasan Bumiputra Pulau Pinang Bhd with 4.1%, and Credit Suisse at 1.96%.
PBA also clarified that Ooi is not a director of PBA or any of its subsidiaries, and is not represented on the board of PBA or Perbadanan Bekalan Air Pulau Pinang Sdn Bhd (PBAPP). He is also not associated with the management of PBA or PBAPP.
"He is the fifth largest shareholder of PBA (as at Dec 31, 2019) but only holds 1.85% of the total shareholdings. He is NOT considered to be a 'substantial shareholder', because his shareholdings are less than 5% of the total shareholdings of PBA.
"As such, this shareholder's case does not affect the daily operations of PBA and PBAPP in any way," the statement added.
According to news reports, Ooi, who is also Heng Huat Resources Group Bhd and Atta Global Group Bhd's executive chairman, was charged, together with seven others, at the Bukit Mertajam magistrate court yesterday, with trafficking 4,980g of methamphetamine at a warehouse belonging to ATTA Global Group Bhd at the Prai Industrial Estate on Jan 16.
They were charged under Section 39B of the Dangerous Drugs Act 1952 and face the death penalty or a life sentence, if convicted.
On Jan 16, the Securities Commission Malaysia (SC) ordered the suspension of trading in ATTA Global and Heng Huat securities. The directive was issued after police seized trading accounts belonging to several top officials in the two companies.
On Jan 20, ATTA Global disclosed Ooi had been remanded to assist in investigations, and that authorities had frozen nine bank accounts under the company and its subsidiaries, as well as securities maintained in accounts belonging to two subsidiaries. In addition, Ooi's personal bank and central depository system (CDS) accounts, together with the personal bank accounts of non-executive director Ng Chin Nam, were also frozen.
PBA shares were trading one sen higher at RM1.07 at 4.01pm, giving it a market capitalisation of RM354.17 million.