This article first appeared in Forum, The Edge Malaysia Weekly, on February 10, 2020 - February 16, 2020.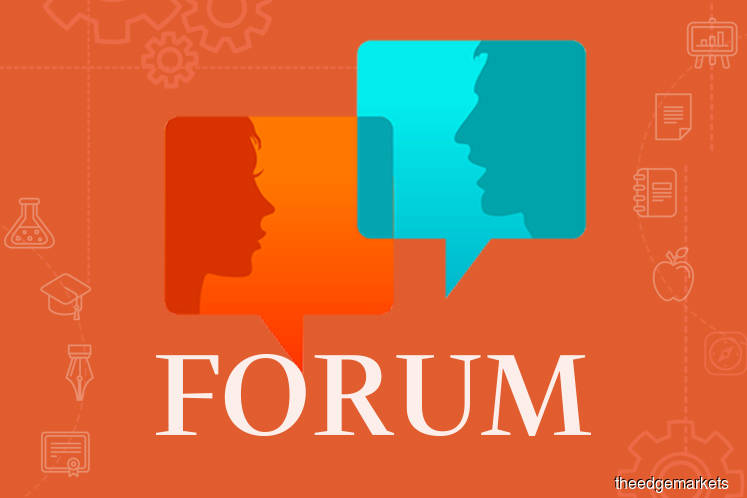 How the stodgy world of payments has changed. Consider that at a recent rugby match in Malaysia, one of the authors ordered grilled satay chicken from a stand run by a 12-year-old boy. Cash only? Hardly — he had a QR code for customers to pay through their Grab app.
Once dominated by big-dog banks and credit card companies, payments are becoming a wagging tail appended to other services offered by any number of digital native companies. Almost half of e-commerce payments and more than one-quarter of point-of-sale payments globally will be made via e-wallet by 2022, WorldPay forecasts, largely at the expense of cash, cards and cheques. As payment competition intensifies and technology reduces costs, the price of payments will continue to drop.
Rise of the super-app in Asia
Many of the advanced digital payment methods have sprung up in India, China and other countries in Asia. Because traditional payment solutions had not yet fully developed there, merchants and consumers leapfrogged to nascent mobile phone offerings. And providers have been using payments to build out broader ecosystems as users increasingly adopt super-apps.
Grab and Go-Jek, which both began in on-demand ride hailing, are building multi-function apps that include payments to keep customers attached. Singapore-based Grab offers food delivery, hotel booking, video, ticketing and travel. Go-Jek, based in Indonesia, has built a suite of services around its core two-wheeler transport, including food and parcel delivery, ticketing, moving and cleaning. China's WeChat, an app that began life as a messaging service, has become a one-stop solution for gaming, payments, social commerce, publishing and other features. In India, Amazon offers features such as the ability to pay phone bills and cable subscriptions.
These firms generally operate under the assumption that, eventually, they will charge only a small amount — or even nothing — to the end consumer or merchant for payments. Some are burning cash to acquire market positions, with the profitable pieces being functions such as lending to consumers or other financial services to merchants, including accounting and inventory management software.
To be sure, the pace at which payments is evolving varies greatly by country, depending on regulation, culture and customs. US customers still have a substantial, though declining, usage of paper cheques and a rising usage of credit cards tied to loyalty programmes. Germans are heavy users of cash, being more reticent to borrow through cards. Sweden, by contrast, has become a nearly cashless society.
How payments companies are responding
This wave of innovation does not mean that incumbent payments companies cannot continue to earn attractive margins, but it will require changing the playbook. Banks and payments providers need to evolve to become true business partners with their clients — helping merchants to sell more, reduce costs and create better experiences for consumers.
Retailers also need to figure out how payments fit into their propositions by answering a number of questions: (i) What is the role of payments in our business? (ii) Should we offer our own mobile wallet or app? (iii) If so, should we adopt a closed model or one that can be used with other retailers?
Like the future of telephone calls — free and embedded in smartphone apps such as WhatsApp — the future view of payments is increasingly clear. Payments will move toward becoming free for consumers and retailers, instant and embedded in other services or products, in some cases made for automatic refills by cars and refrigerators, rather than people.
In the US, Walmart now offers mobile wallet payment at checkout, as does Shell at its gas stations. Juniper Research projects that retail spending using "just walk out" smart checkout technology will grow from US$253 million in 2018 to more than US$45 billion in transactions by 2023, largely in convenience and general stores. Soon enough, we believe, a critical mass of consumers will demand automatic, "just walk out" payments at most places they shop, so that feature will become table stakes for retailers.
So many aspects of payments are changing so fast that it would be easy to wait before figuring out the role payments will play in one's own organisation. That would be a mistake. It is essential to define which changes will happen soon and will have a substantial effect on your business, and then act on those first.
Other changes that could have a big effect over the long run, but are more uncertain, can be monitored for the right time to take action. From the humble satay stand to the mightiest retail chain, seamless payments will play an essential, if unsung, role in the success of any strategy in a broad swath of industries.
---
Thomas Olsen and Sen Ganesh are partners in Bain & Company's financial services practice and are based in Singapore and Bangkok respectively