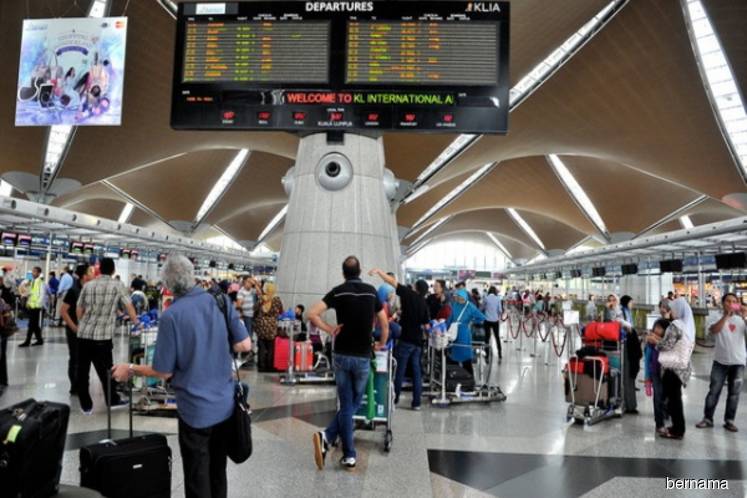 KUALA LUMPUR (April 8): Anyone who tries to avoid or help others to avoid the departure levy, which is imposed on all outbound air passengers, will soon face a fine of up to RM1 million, the Dewan Rakyat was told today.
The fine is among the penalties contained in the Departure Levy Bill (2019), which was tabled for the first time by Deputy Finance Minister Datuk Amiruddin Hamzah before Dewan Rakyat Speaker Datuk Mohamad Ariff Md Yusof.
Amiruddin said the Bill would have its second reading at this sitting as well.
Under Article 38 (Avoidance of Departure Levy) of the Bill, the fine will be imposed on anyone who tries to avoid or help others avoid paying the departure levy, including by giving false statements, entries or answers, or by fraud, artifice or contrivance.
If convicted, the individual can be fined up to RM1 million or imprisoned for a maximum term of five years or both.
During the tabling of the 2019 Budget, the Government proposed imposing departure levy on all outbound air passengers effective from June 1, 2019, with those departing to ASEAN countries paying RM20 each and those leaving for other countries RM40 each in an effort to encourage the development of domestic tourism.
Meanwhile, Article 37 (Incorrect and Underpaid Statement) of the Bill is intended to punish any offender giving incorrect information that affects his or her dependent from being imposed the departure levy.
Upon conviction, the offender can be fined up to RM500,000 or jailed up to three years or both.
Under Article 36 (Obstruction) of the Bill, anyone found guilty of not providing reasonable assistance to the Customs officers to carry out their duties can be imprisoned between six months and three years or fined not exceeding of RM500,000, or both.