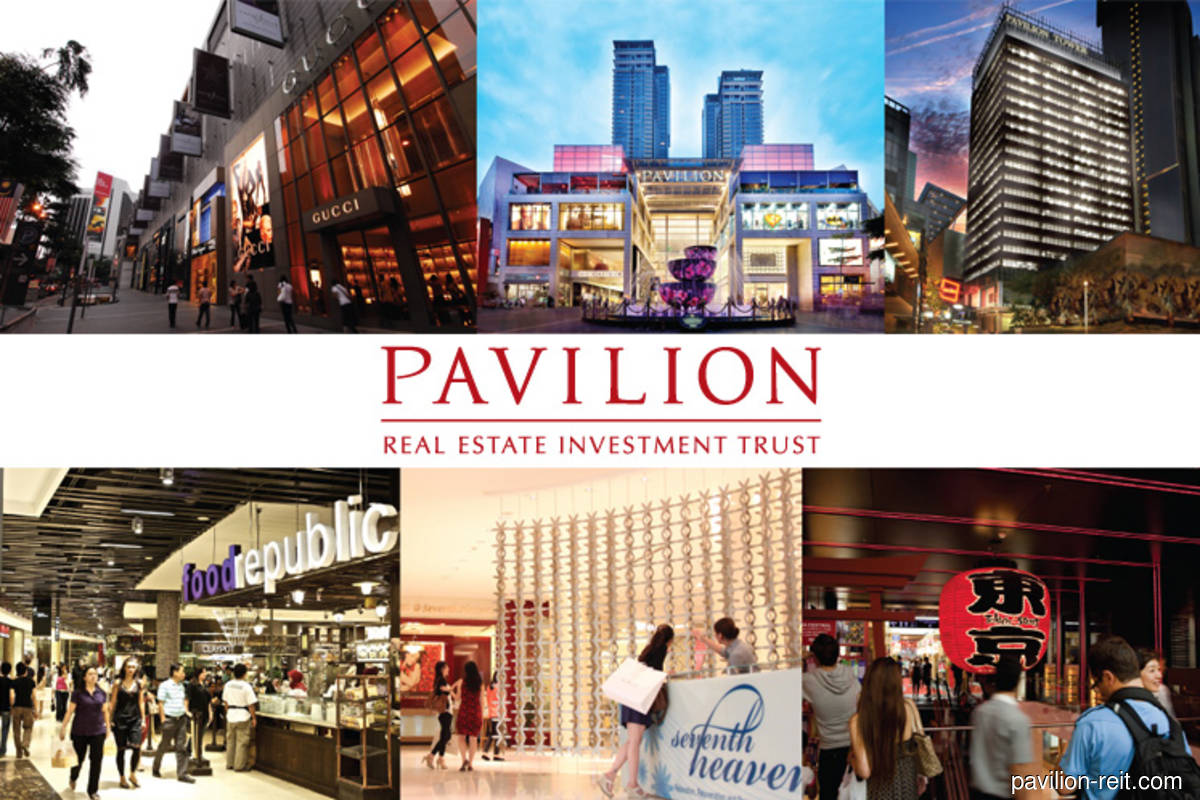 KUALA LUMPUR (July 23): Pavilion Real Estate Investment Trust (REIT) said its net property income (NPI) for the April-June quarter declined 57.23% to RM39.07 million, from RM91.35 million a year earlier, as revenue was impacted by rental rebates offered for tenant retention in the Movement Control Order (MCO) period.
The financial results for the second quarter ended June 30, 2020 showed that gross revenue was down 39.82% to RM86.73 million, from RM144.12 million in the corresponding quarter last year.
In particular, rental income fell 35.78% to RM78.62 million from RM122.41 million.
Pavilion REIT declared a distribution per unit (DPU) of 0.4 sen for the quarter (translating into RM12.2 million), bringing cumulative DPU for the first half of the year to 1.61 sen.
In contrast, the REIT declared 2.03 sen of DPU in the year-ago second quarter, for a six-month total of 4.4 sen.
Pavilion REIT said the lower revenue was due to further rent rebates from April to June given to tenants not providing essential services and supplies during the MCO.
This is as these tenants were not allowed to conduct their usual businesses during the MCO and Conditional Movement Ccontrol Order implemented to halt the spread of Covid-19.
In the same vein, the REIT noted that percentage rent and advertising revenue were also affected and came in lower during the quarter.
Total property operating expenses were down to RM47.66 million, from RM52.77 million a year earlier, due to lower maintenance costs and lesser marketing costs as a result of the prohibition of physical promotions with electricity costs also going down.
This was, however, offset by a higher provision for doubtful debts.
For the six-month period, NPI came in 45.98% lower at RM104.19 million, from RM192.86 million in the previous corresponding period. Gross revenue fell to RM203.14 million from RM295.04 million.
On its prospects, Pavilion REIT said shoppers are slowly coming back to retail malls during the Recovery Movement Control Order period. However, conversion into retail sales is still low given consumer concerns over a potential spike in Covid-19 cases and low consumer sentiment.
"Pavilion REIT malls are supporting its retailers with rebates, digital marketing promotions and engaging consumers with community messages and essential business updates. Social medias are actively used as a key platform for contests offering shopping and dining vouchers," it said.
Units of Pavilion REIT finished 0.63% or a sen higher at RM1.60 today, valuing the trust at RM4.87 billion. A total of 2.33 million units were traded.