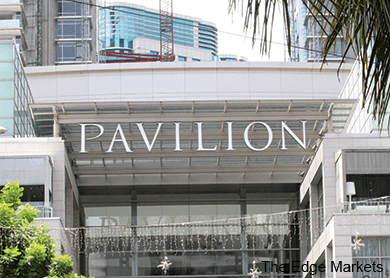 Pavilion Real Estate Investment Trust (REIT)
(July 31, RM1.55)
Maintain buy call with an unchanged target price (TP) of RM1.80. We maintain our buy rating on Pavilion REIT with an unchanged TP of RM1.80, derived from a dividend discount model.
Our high conviction on the stock is underpinned by the sustainability of Pavilion REIT's existing tenancies; and potential yield accretion from management's potential move to gear up on the financing of the acquisition of Pavilion Extension (of which we expect to materialise in 2017).
On the near-term outlook, we believe that retail sales are expected to remain resilient despite lower tourist arrivals and inflationary impact subsequent to the goods and services tax (GST) as most shoppers at Pavilion Mall comprise the higher-income segment.
Pavilion REIT's estimated financial year ending Dec 31, 2015 (FY15E) to FY17E distribution per unit yields remain attractive at 5.7% to 6.6%.
Pavilion REIT's first half (1HFY15) realised net profit of RM119.8 million (up 6.7% year-on-year, y-o-y) was within consensus and our expectations (49% of our FY15E realised net profit).
Key earning drivers for 1HFY15 were mainly higher average rental income from Pavilion mall (RM21.40 per sq ft, up 4.6% y-o-y); additional contribution from new flagship store openings in 2014 and asset-enhancement initiatives (Beauty Precinct, Couture Pavilion and Dining Loft); and an increase in service charge by 60 sen per sq ft (revised in May 2014).
1HFY15 net property income (NPI) grew 5.9% y-o-y underpinned by approximately 97% revenue generation from the retail mall and 3% from offices. The office rental revenue was 3.7% lower y-o-y, but we note that occupancy rate is picking up — 87% as at second quarter (2QFY15) versus 81% as at end-FY14.
Quarter-on-quarter, revenue and realised net profit were lower by 2.1% and 2.0% respectively, but this is largely due to seasonality and partially pre-GST spending in 1Q15. A first interim dividend of 4.09 sen has been proposed (2QFY14: 3.65 sen). — AffinHwang Investment Bank Bhd, July 31
This article first appeared in Digital Edge Daily, on August 3, 2015.