This article first appeared in The Edge Financial Daily, on August 7, 2018.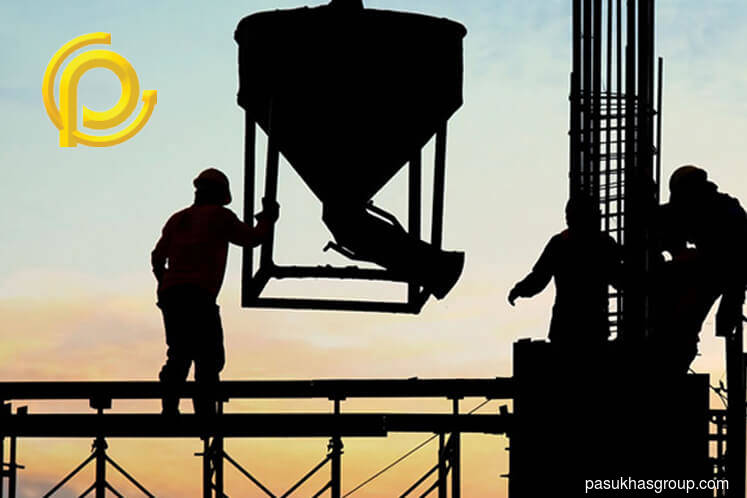 KUALA LUMPUR: Construction company Pasukhas Group Bhd said its new venture into coal trading will soon become a major revenue stream for the financial year ending Dec 31, 2018 (FY18), contributing revenue of RM150 million in FY18.
The coal trading business has contributed positively to the company, and Pasukhas is expecting more activities from this segment, hence its focus on it in the immediate term, said executive director cum chief executive officer Wan Thean Hoe.
Pasukhas on Jan 22 and Feb 6 announced that its wholly-owned subsidiary Pasukhas Products Sdn Bhd had ventured into coal trading through the supply of coal from a company in Taiwan, under contracts worth approximately US$15.09 million.
Wan said he foresees the coal trading business' potential to overtake its construction business as the largest revenue contributor — up to "60% of its revenue"in the future.
"Currently, the revenue from the coal trading business has exceeded the total company's revenue of RM36.86 million in FY17,"Wan added, pointing out that the construction and mechanical and electrical engineering service segments contributed up to 90% of revenue in FY17.
Pasukhas' revenue for FY17 fell to RM36.86 million compared with RM60.36 million in FY16. Despite the lower revenue recorded, the company made a significant turnaround from a loss after tax of RM5.93 million in FY16 to a profit after tax of RM725,000 in FY17, mainly due to better management of project costs.
In the longer term, Pasukhas said, it will also focus on expanding its energy business in Malaysia and Indonesia, where it has power plant concessions.
The company will target smaller power plants — less than 100mw — and it has identified quite a number of power plants in Malaysia, Wan said at a press conference after its extraordinary general meeting (EGM) yesterday.
"We also see great demand for smaller power plants in Indonesia, especially for the islands where the population is much smaller,"he added.
Pasukhas operates a hydropower plant in Sungai Rek, Kelantan.
On the acquisition of a 92.5% stake in independent power producer PT Tenaga Listrik Gorontalo (PT TLG), a subsidiary of PT Bangun Daya Perkasa, Wan said negotiations are still ongoing but he expects the deal to be concluded by end-2018.
The proposed acquisition was announced in June last year and is aimed at firming up Pasukhas' foothold in the Indonesian power plant sector.
The company said PT TLG runs a 2 x 12.5mw coal-fired power plant in Sulawesi Utara, Gurontalo City, Indonesia.
During the EGM, shareholders agreed to Pasukhas' plan to diversify its business to include property development and coal trading. Pasukhas is currently involved in mechanical and electrical engineering service; manufacture of low-voltage switchboards; trading of equipment mainly in distribution, power and converter transformers; engineering and construction activities.
Moving forward, Pasukhas said it will focus more on sourcing for construction jobs from its own projects, including property development and power plant projects, to overcome the "late payment"issues by other developers the company encountered.
Wan added that the current unbilled order book of Pasukhas' construction segment stands at RM40 million, comprising projects such as hotel and serviced apartments in Shah Alam, Selangor, for Paramount Property Construction Sdn Bhd, AEON Mall in Nilai and the Langat 2 water treatment plant.
Pasukhas targets to comply with Bursa Malaysia's Bumiputera Equity Requirements by year end.
Wan said the company is currently in the midst of seeking institutional investors to invest in the group, adding that Pasukhas has up to January 2019 to comply with the requirements.
"The company currently has equity participation from bumiputeras of less than 1%," Wan said.
Shareholders approved the issuance of new shares aimed at meeting the requirements during the EGM yesterday.
To comply with the Bumiputera Equity Requirements for public listed companies, the company has to allocate 12.5% of its enlarged issued and paid-up share capital to bumiputera investors recognised by the ministry of international trade and industry.
Pasukhas shares closed unchanged yesterday at 11.5 sen, with 60,000 shares changing hands, giving it a market capitalisation of RM93.33 million.