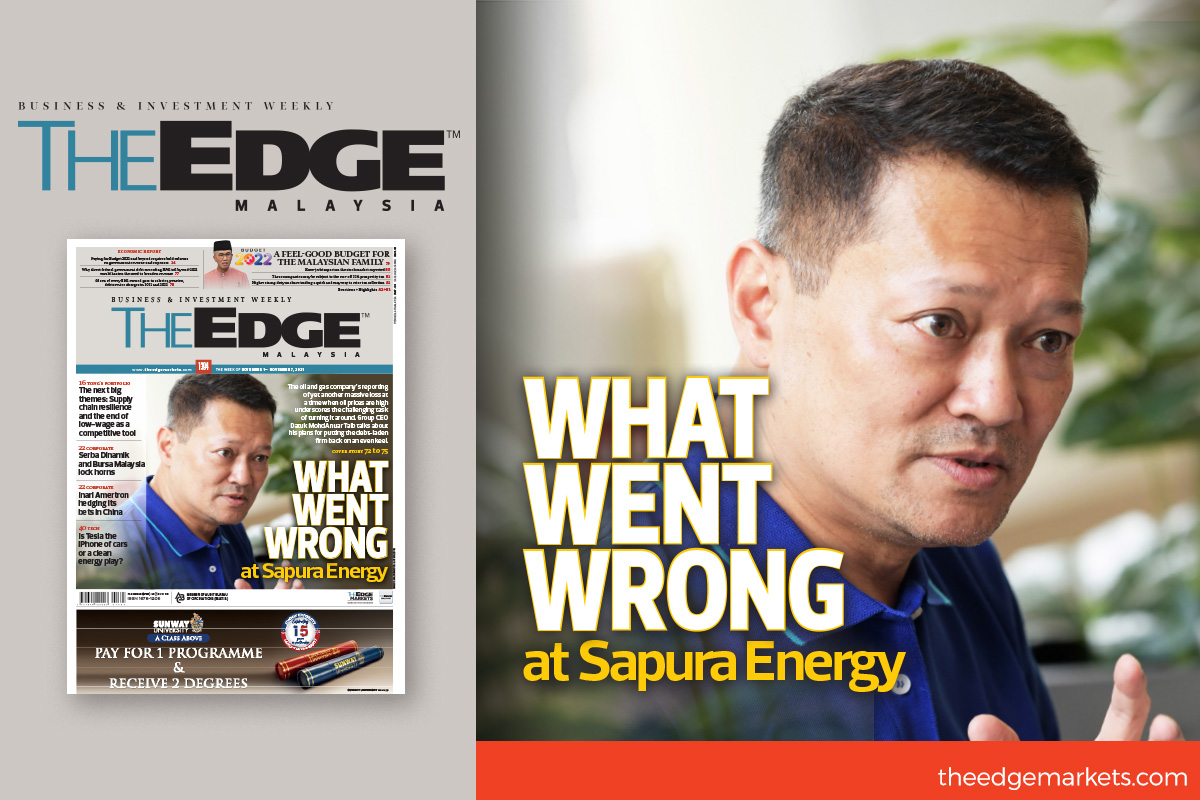 KUALA LUMPUR (Oct 30): Sapura Energy Bhd's latest quarterly loss of RM1.52 billion was a big surprise to the market.
The company, which is 40%-owned by Permodalan Nasional Bhd, was expected to be better prepared having completed its RM10 billion debt refinancing in March. Oil prices doubled from last year to over US$80 (about RM331.28) per barrel. And the group even had a healthy order book of over RM7 billion.
Sapura Energy — arguably the largest Malaysia-listed oil and gas contractor — said that "the decrease was mainly contributed by provisions for foreseeable losses and higher project costs incurred for certain projects during the current quarter".
The performance spelled just how challenging things were for group chief executive officer Datuk Mohd Anuar Taib, who joined the company around one year ago with the mandate to bring it back on track.
In his latest interview with The Edge, Anuar talked about the legacy issues that came with Sapura Energy's rapid global expansion.
He also responded to questions on whether Sapura Energy needs another round of recapitalisation to stay afloat.
With accumulated losses of RM6.24 billion, a high debt level of over RM10 billion and a cash squeeze due to delayed claims for Covid-19 pandemic-linked expenses, it begs the question of whether Sapura Energy actually made any improvements from the time it raised RM4 billion from a cash call over two years ago.
What will be the priorities of the ailing giant, which hires 10,000 employees, serves 60 clients globally, and which works hand in hand with over 1,500 vendors in Malaysia and over a thousand more overseas?
Grab the latest copy of The Edge Malaysia weekly to find out what went wrong at Sapura Energy, prospects for the company and what will be the priorities of the new management as the circumstances improve.