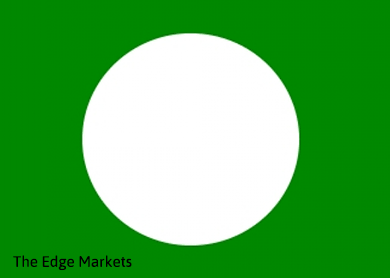 (June 5): PAS delegates this morning unanimously called for the party to stay in Pakatan Rakyat (PR), but remained firm on their hudud agenda which has come under attack from coalition partner DAP.
During the debate over the PAS president's policy speech at the party congress held in Kuala Selangor, they said PR was their best hope to topple the Barisan Nasional-led government, and blamed their partners for straining the opposition pact's ties.
Wilayah Persekutuan delegate Kamaruzaman Mohamad said DAP leaders were being "immature" in attacking Datuk Seri Abdul Hadi Awang.
"We are pledging our commitment to ensure PR's success and topple the evils of the BN government. But it seems that some of our friends are acting immaturely," said Kamaruzaman.
"Every day, DAP leaders issue statements insulting the president. If DAP feels they are responsible for bringing something new to the people, to topple evil, I hope DAP can be more mature.
"Be friends with us in the correct manner, reproach us in the proper way so that we can continue to be the people's hope to lead Putrajaya."
Selangor delegate Shafie Ngah said PAS should not be so hasty in cutting ties with DAP, in response to the Dewan Ulama's emergency motion on Wednesday.
"It seems so easy, cutting ties with DAP. But what is the implication? What about the hopes of the people to see PAS and Islam grow?? We should discuss this with them first."
Kelantan delegate Mohd Fadhli Hasan said PKR and DAP should leave it to PAS to do whatever it takes to destroy Umno, including implementing Islamic law in the country.
He said DAP and PKR should stand by the 2011 agreement that each party in PR was free to pursue their own agenda.
"BN's backbone is Umno, so in the 14th general election, the party that must be destroyed is Umno. The responsibility falls on PAS to ensure this. Give us a chance to fight Umno and let us do it our way."
Yesterday, Hadi in his policy speech reaffirmed PAS's commitment to remain in PR, but added that each party within the coalition should be free to pursue agendas not included in the common policy framework.
PR's ties were strained last year after Hadi openly opposed PKR's Kajang move and the coalition's choice for Selangor menteri besar, Datuk Seri Dr Wan Azizah Wan Ismail.
PAS's push for hudud in Kelantan early this year worsened its relations with PKR and DAP, who oppose the implementation of the Islamic criminal law on the grounds that it is not included in the pact's common policy.
DAP recently announced it would freeze all ties with Hadi, citing his tendency to make unilateral decisions and continued absence at the PR leadership council meetings.
DAP leaders have expressed fear that the muktamar, which began Wednesday, could mark the end of PR. – The Malaysian Insider