This article first appeared in The Edge Malaysia Weekly, on February 22, 2021 - February 28, 2021.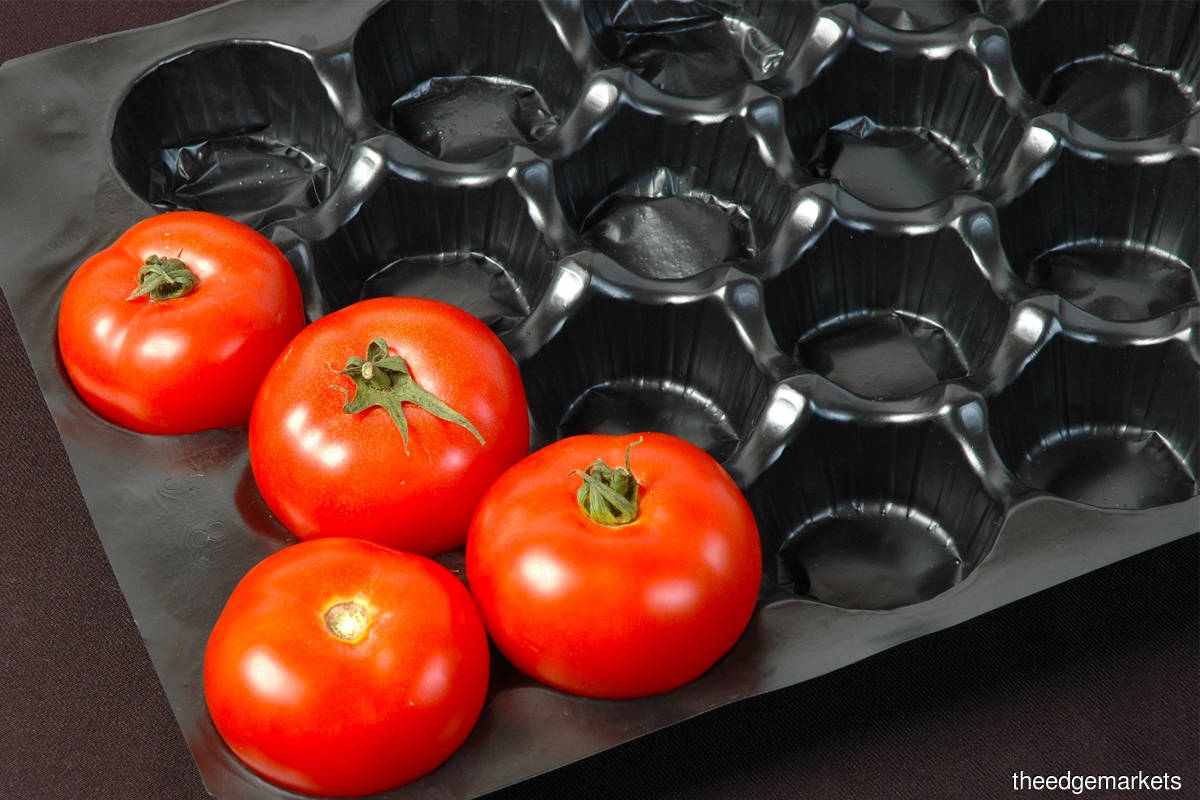 PLASTIC packaging companies came under the spotlight last year as demand for plastic packaging-related products soared, spurred on by the change in consumption patterns of consumers across the globe as a result of the Covid-19 pandemic.
However, the recent meteoric rise in the price of resin — a crucial material in plastic manufacturing — could halt the good run that plastic packaging manufacturers have enjoyed so far.
While raw material prices are definitely a concern, some point to the weaker US dollar, which could take a toll on these manufacturers as they derive a large portion of their revenue from overseas markets.
The ringgit was trading at around 4.04 to the greenback as at last Thursday.
Except for SCGM Bhd, listed plastic packaging players on Bursa Malaysia derive at least half of their sales from overseas, and have seen a slight decline in their share prices since the beginning of the year as the negatives are priced in.
"Plastic packaging companies have performed well during the Covid-19 pandemic largely due to the higher demand for better packaging for essentials and food, and lower material costs (which are tightly linked to the oil price).
"As these companies' share prices had already performed well [last year], they are currently going through a consolidation phase. Investors are also noting that the crude oil price has gone up, which would lead to higher input costs for plastic packaging companies," says TA Investment chief investment officer Choo Swee Kee.
Over a one-year period, Tomypak Holdings Bhd has seen the biggest share price gain of 50.52%, followed by SCGM's 42% gain. Only SLP Resources Bhd has seen a decline of 14.84%.
Raw material prices have risen in tandem with the surge in crude oil prices, which broke through the US$60 per barrel mark in recent weeks as expectations of robust demand fanned optimism, following the rollout of Covid-19 vaccines.
However, Kenanga Research, in a report dated Jan 7, points out that the correlation coefficient between crude oil and resin prices in 2020 stands at 0.47, compared with 0.89 in 2014.
The research house is of the opinion that higher crude prices are but one reason for the rise in resin prices, and that petrochemical production issues have also been a contributory factor.
The three main variants of polyethylene polymers (PE) have climbed substantially over the last year after languishing in the earlier part of 2020. The weekly spot price for Southeast Asia low density polyethylene (LDPE) surged to US$1,470 per tonne on the week of Feb 12, increasing 63% in total from a year ago.
High density polyethylene (HDPE) gained a total of 26% to US$1,060 per tonne, while linear low-density polyethylene (LLDPE) jumped 24% to US$1,050 per tonne.
Upon closer examination, resin prices had been creeping up since May 2020, but have yet to be reflected in the earnings of plastic packaging manufacturers.
An analyst explains that there is usually a three to four-month lag effect on earnings when there is a cost increase. "If costs go up, manufacturers will usually see the effect in three to four months' time. It is not that easy to pass on the costs to customers."
That said, will the impact be seen in impending quarterly earnings?
Kenanga Research believes so. The research house says how quickly and severely rising costs impact profits will depend on a company's procurement policy and contracts with suppliers.
"4QCY20 results may begin to reflect margin compressions from the higher resin costs," it notes, adding that it has assumed an average resin cost of US$950 to US$1,100 per tonne for calendar year 2020.
Companies under Kenanga Research's coverage include SLP, SMCG, Tomypak, Scientex Bhd and Thong Guan Industries Bhd.
Given forex and rising raw material price concerns on the bottom line, the only hope for plastic packaging players is if demand continues to hold up.
A CGS-CIMB Research report dated Dec 8, 2020, states that demand for plastic packaging products is rising, partly because of stay-at-home orders that have triggered the stocking up of more fast-moving consumer goods (FMCG).
"In general, the sector's sales growth was driven by global FMCG clients, who see value and quality in Malaysian-made packaging products," notes the report.
Companies under CGS-CIMB Research's coverage include Daibochi Bhd, Tomypak and Thong Guan.
TA's Choo expects the demand for plastic packaging to mirror that of glove manufacturers.
"There was a surge in demand during the pandemic. Post pandemic, demand will normalise but should still be higher than pre-pandemic," he says.
An analyst notes that even during the pandemic, not all plastic packaging manufacturers benefitted as some experienced production halts during the Movement Control Order period.
"Sales still increased and earnings grew but growth could have been much better if it was not disrupted," the analyst notes.
In any event, the analysts say it shows demand for plastic is inelastic.
CGS-CIMB Research notes that local plastic packaging players have been gaining traction in the international markets as they transition into manufacturing more high-value products for international clients.
For example, Thong Guan's venture into the messenger bag segment in FY2018 garnered the attention of US e-commerce giants, which resulted in the segment turning profitable within a year.
Based on its 2019 annual report, the company derives 85.5% of its revenue from overseas.
"The packaging companies' pivot towards high-margin products will help the bottom line accelerate further than their turnovers," states the report.
Pandemic aside, market observers say that the plastic packaging industry is growing and should continue to benefit from higher volume as demand increases.
That said, Choo says investors should look out for long-term organic growth of the sector and individual companies.
"We are neutral on the sector as higher business volume may be offset by margin squeeze," he says.
For the cumulative nine months ended Sept 30, 2020, Tomypak's revenue grew to RM117.45 million, up 3% from the previous year as sales to international customers inched up. It also managed to narrow its net loss to RM720,000 from RM11.55 million in the previous year.
Thong Guan's plastic packaging division saw its cumulative nine-month profit before tax until end Sept 30, 2020,increase 40.2% to RM72.62 million from a year ago as revenue rose 0.2% to RM658.87 million compared with the previous year.
Pre-tax profit margins stood at 11% for the nine-month period compared with 7.8% previously.
SMCG's second quarter ended Oct 31, 2020, saw revenue for the cumulative six-month period rise 8.2% while net profit more than doubled to RM17.88 million from a year ago.
Net margins were significantly higher at 15% compared with 5.7% in the previous year.
Scientex and its 61.88% subsidiary Daibochi's financial year ends on July 31.
For the first quarter ended Oct 31, 2020, revenue from Scientex's plastic packaging division slipped 10.9% to RM583.8 million while operating profit increased 22% to RM68.6 million on the back of a better sales mix and product margins.
On the other hand, Daibochi's revenue grew 2.6% to RM156.67 million over the same period while net profit increased 16.5% to RM12.79 million.
Among the plastic packaging manufacturers, only SLP Res­ources posted lower revenue, slipping 17.7% to RM106.04 million for the cumulative nine months ended Sept 30, 2020. Net profit was down 28% to RM12.48 million.