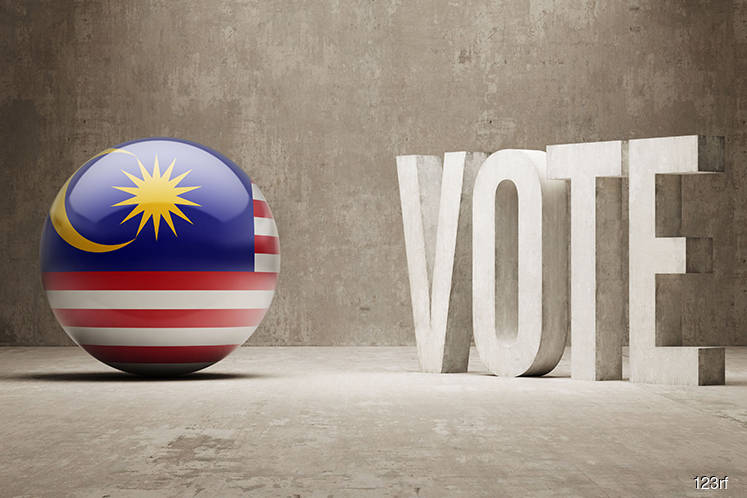 BUTTERWORTH (April 10): Parti Rakyat Malaysia (PRM) has resurfaced to take on 80 state seats and 20 Parliament seats in the country during the 14th General Election, with an objective of playing the role of an effective opposition party to the ruling government.
Its secretary-general Koh Swe Yong told reporters here that the party will be contesting against incumbents from both political coalitions in Penang, Perak, Kedah and Sabah.
"We will be using our own money to fund our candidacy, as opposed to allegations that we are receiving funds from Barisan Nasional and Umno. If we did do that, we will be contesting more than 100 seats. We are not here to split votes but to play the role of an effective check and balance to the government," Koh said.
Democratic socialist PRM was formed in 1955 by leftist Ahmad Boestamam. In the past, several of its leaders, including six presidents, had been arrested under the Internal Security Act for reasons including its affiliation with communism. To date, it has about 10,000 members.
"Today, we are here to continue the fight for people. We want to be a governing party but before we achieve that, we will become an effective opposition party to either BN or Pakatan Harapan. Currently, we see no party holding that power in the government," he added.
In Penang, a maverick group of 18 candidates who are new to politics, plan to stand for 18 state seats and four Parliament seats, to bring up public-centric issues such as environment, flooding and housing.
The group targets fence-sitters who are disillusioned on the promises made by incumbent political parties, said Penang PRM head Tang Hiang Lye.
"I have spent many hours in coffee shops and I understand the grouses people have against the ruling government in Penang. They include environmental, flooding and housing issues," Tang said in a press conference today.
The 56-year-old who will contest both Bukit Tengah state and Batu Kawan Parliament seats this election, left Barisan Nasional (BN) coalition party Gerakan after 19 years in 2011, when he realised it was no longer relevant.
"I joined PRM last year, after spending six years championing local issues for people under my non-governmental organisation 'Pasukan Tanpa Parti'. I noticed that Penangites were not happy with the DAP government," Tang added.
Among candidates aged between 35 and 76 are two former journalists Chua Cheong Wee, 49, and Chew Seng Tung, 35, who want to keep Pakatan Harapan leaders on their toes.
"People need to know that they can question the government. We might not win but at least we tell the people that they should bring up issues. In a way, we are educating them.
"As journalists, we see how the government is acting on issues. We feel there should be a check and balance on them," said the former Kwong Wah Yit Poh writer.
Meanwhile, Koh said the last time PRM contested in Penang in a general election was in the 1960s, and again in 2013, but under the PKR ticket.
"In the last two general elections, we contested nationwide under the PKR ticket. We were buried then but not anymore," he added.