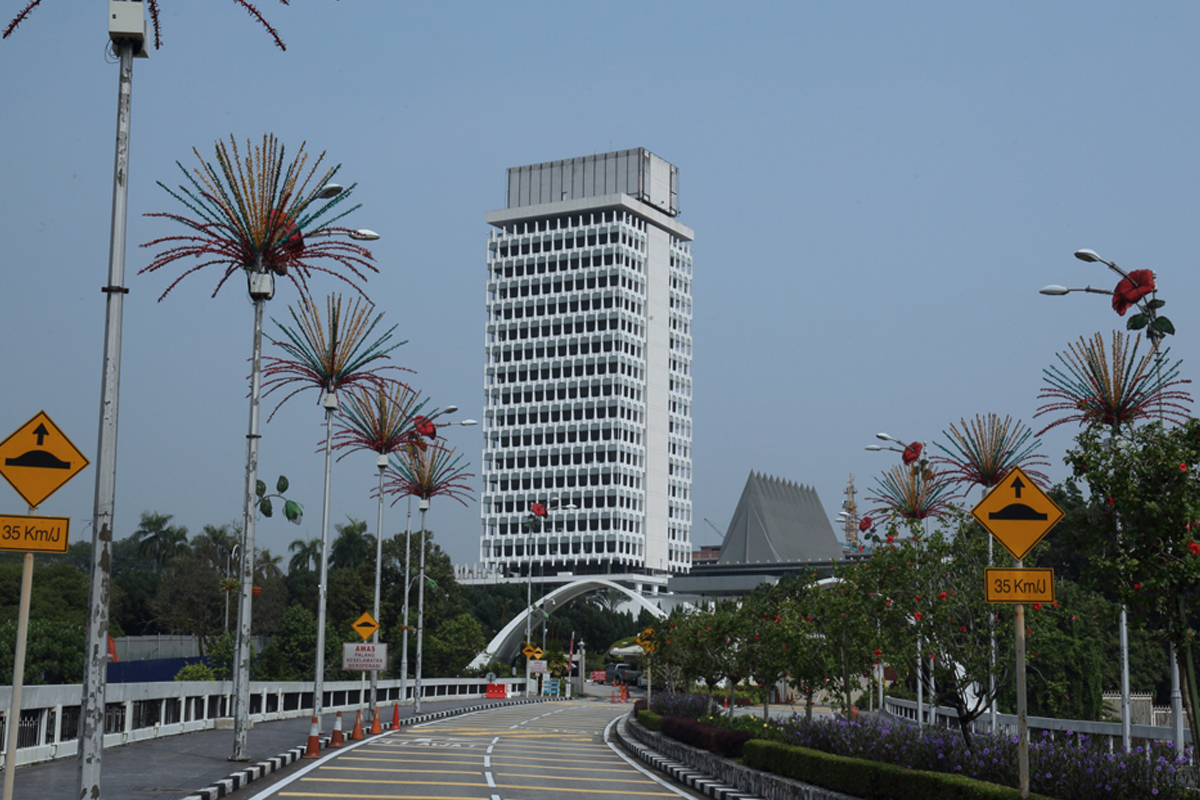 KUALA LUMPUR (July 13): The Dewan Rakyat sitting today has been adjourned until tomorrow, amid a commotion between the ruling party and the opposition, following the appointment of Datuk Azhar Azizan Harun as the new Speaker.
De facto Law Minister Datuk Takiyuddin Hassan moved that the session be continued tomorrow as both sides of the political divide raised their voices during a heated argument over alleged racist and sexist remarks by Datuk Seri Abdul Azeez Abdul Rahim (BN-Baling) directed towards Kasthuriraani Patto (PH-Batu Kawan).
While the commotion initially started with the appointment of Azhar as the new Speaker, the former Election Commission (EC) chairman managed to proceed with the motion to appoint Datuk Seri Azalina Othman Said (BN-Pengerang) as the Deputy Speaker to replace Nga Kor Ming (PH-Teluk Intan).
Azhar proceeded with the next motion, which was the appointment of Datuk Seri Mohamed Azmin Ali, Datuk Seri Hamzah Zainudin, Datuk Seri Dr Ahmad Zahid Hamidi, Datuk Seri Fadillah Yusof, Datuk Seri Abdul Hadi Awang and Datuk Seri Anwar Ibrahim to the select committee.
Kasthuriraani posed a question about the lack of women's representation in the committee, and Abdul Azeez subsequently responded with "because it's too dark to see" (sebab gelap, tak nampak), which was taken as a racist remark by the Batu Kawan lawmaker.
The two Members of Parliament (MPs) then, along with several others, got into a heated argument, with Kasthuriraani demanding that the Speaker make a ruling that there must be no such unparliamentary language used during the sitting.
"How was it racist? My skin is dark too!" said Abdul Azeez.
Abdul Azeez later withdrew his statement and apologised, but subsequently added that "if you are dark, put on some powder" (dah gelap, pakailah bedak), which Kasthuriraani deemed a sexist remark.
Throughout this episode, criticisms were directed at the Speaker by the opposition MPs, with comments such as "you are still new, you need to learn how to be a Speaker" and that "nobody voted you in as the Speaker" being thrown at him.
As the argument between the two sides started to get out of hand, Takiyuddin stood up and motioned that the session be continued tomorrow — to the agreement of the MPs.
The Speaker then ordered that the sitting continue at 10am tomorrow.
For more Parliament stories, click here.