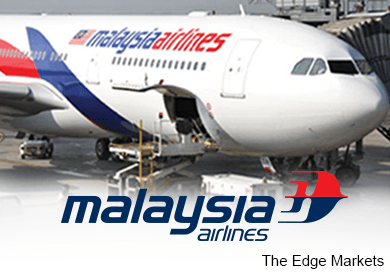 KUALA LUMPUR (Apr 9): Parliament passed the Malaysian Aviation Bill 2015 just after midnight today, but deferred the second reading of three other bills to the next session, following a heated exchange after Pakatan Rakyat MPs demanded more time for debate.
Bernama quoted Minister in the Prime Minister's Department Datuk Seri Abdul Wahid Omar as saying that the soon to be formed commission would ensure greater transparency in the Malaysian aviation industry.
Earlier, Deputy Speaker Datuk Ismail Mohd Said refused to suspend the sitting as Wahid attempted to wrap up the debate on the bill.
Puchong MP Gobind Singh Deo said it was unfair to debate four more bills as the Sedition Act amendments were due for debate today.
"It is not fair to debate four more bills tonight. And we finish at 4am. Tomorrow we have a very important Bill to discuss," the DAP lawmaker said.
"What is the urgency here? We cannot do it. We cannot debate it. We are not giving justice to the people."
The three bills deferred are the Capital Markets and Services (Amendment) Bill 2015, Retirement Fund (Amendment) Bill 2015, and Anti-trafficking in Persons and Anti-smuggling of Migrants (Amendment) Bill 2015).
The motions to defer the second reading on these bills were tabled by Deputy Finance Minister Datuk Ahmad Maslan and Deputy Home Minister Datuk Wan Junaidi Tuanku Jaafar. – The Malaysian Insider