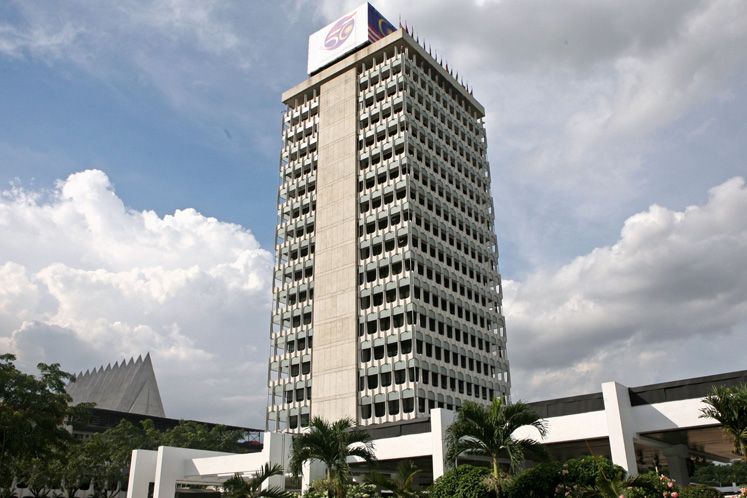 KUALA LUMPUR (Oct 17): The Dewan Rakyat today approved the setting up of four more Special Select Committees which will function as check and balance mechanisms of the Government.
This was among the contents in the House Committee Report which was tabled before all the Members of Parliament today which was later accepted and agreed upon.
The four Special Select Committees were: Special Select Committees on Election; Special Select Committee on Human Rights and Constitutional Affairs; Special Select Committee On International Relations and Trade and Special Select Committee on Science, Innovation and Environment.
The committees were aimed at facilitating, improving government policies so they are more efficient and in the end provided legitimacy to the actions and policies implemented by the government.
The Special Select Committees were also empowered to summon people to have their statements, thoughts and view taken regarding whatever was linked to the areas of tasks stated in the reference terms of the committees and subjected to the provisions stated in the Standing Orders of the Dewan Rakyat,
"Any report or statement which is issued as a result of inquiry by any Special Select Committee must be tabled in the Dewan Rakyat.
"The statement which has been tabled can be proposed to be debated, accepted and agreed to by the Council via a motion under the Meeting Rule 86(5) of the Standing Orders of the Dewan Rakyat," said the statement.
Other than the setting up of the four committees, the statement also announced the setting up of the All-Party Parliamentary Groups Malaysia.
It was a forum or platform on topics of common interest among the Members of Parliament in Dewan Rakyat and senators of the Dewan Negara including outsiders comprising academicians, professional groups, non-government organisations and others.
The forum or platform would be used to discuss, scrutinise and submit reports of proposals to the Parliament or its committees.
Dewan Rakyat Speaker, Tan Sri Mohamad Ariff Md Yusof, prior to this, was quoted as saying 11 Special Select Committees would be set up in the effort of the government to improve the system of the institution.