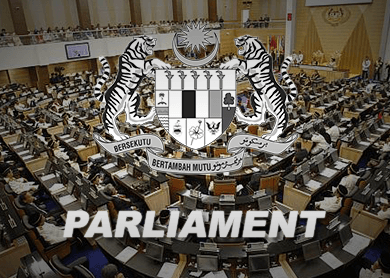 KUALA LUMPUR (April 10): Malaysian lawmakers have approved the government's proposed RM10 million investment to set up state-owned MyHSR Corp Sdn Bhd. The company will undertake the RM38.4 billion high-speed rail project in the country.
Lawmakers had approved the proposal at Parliament early this morning. The government plans to acquire 10 million shares of RM1 each in MyHSR Corp.
theedgemarkets.com understands that MyHSR Corp had yet to be registered with the Companies Commission of Malaysia when the proposal was tabled.
Opposition lawmakers said the goverment would register MyHSR Corp upon obtaining Parliament's consent to invest in the company.
Kulai MP Teo Nie Ching said Deputy Finance Minister Datuk Ahmad Maslan had told Parliament that MyHSR Corp was a new company set up under the Minister of Finance (Inc) to carry out the high-speed rail project that would link Singapore and Kuala Lumpur.
"Ahmad Maslan had said that the government needs to get the approval from the Dewan Rakyat to invest in the company before it can register the company," Teo told theedgemarkets.com over telephone.
The Kuala Lumpur–Singapore High Speed Rail project was announced by Prime Minister Datuk Seri Najib Tun Razak in September 2010 as one of the Entry Point Projects under the country' Economic Transformation Programme (ETP).
According to the Land Public Transport Commission (SPAD) chairman Tan Sri Syed Hamid Albar, construction of the 400km rail project was scheduled to begin in 2016. The rail transport service is expected to start in 2020.
Seven stations have been identified under the project. They are Kuala Lumpur, Putrajaya, Seremban, Ayer Keroh, Muar, Batu Pahat and Nusajaya stations.
The rail project will shorten travelling time between Kuala Lumpur and Singapore via land to 90 minutes.