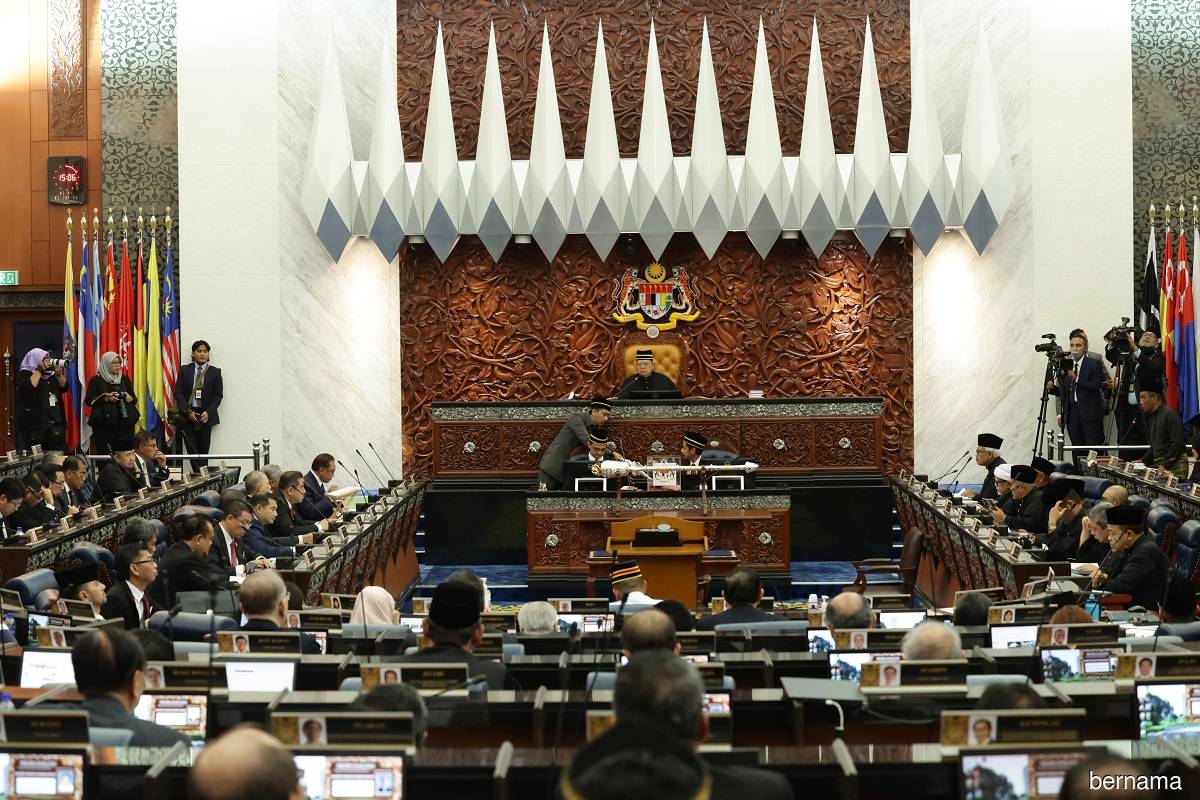 KUALA LUMPUR (Dec 20): The Parliament on Tuesday (Dec 20) authorised the usage of up to RM163.66 billion for necessary operating and development expenditure in the first half of 2023 (1H2023), pending the retabling of Budget 2023 in February by Prime Minister and Finance Minister Datuk Seri Anwar Ibrahim.
The total amount approved on Tuesday was RM107.7 billion for operating expenditure and RM55.96 billion for development expenditure, Deputy Finance Minister Steven Sim told The Edge when asked to clarify the total amount approved on Tuesday.
The approved sum represents about 44% of Budget 2023 that was tabled on Oct 7 but not passed before Parliament was dissolved on Oct 10 to make way for the 15th general election on Nov 19. The Budget 2023, which was the biggest ever tabled, allocated RM272.34 billion for operating expenditure, RM95 billion for development expenditure, and RM5 billion under Covid-19 fund.
Sim also explained that the RM16.2 billion — which Anwar sought permission to transfer into the Covid-19 Fund — is merely a "procedural transfer to enable the funds to be utilised by the government on what was already budgeted" and not for spending under the Covid-19 Fund in 2023. "The Covid-19 Fund expires at the end of this year. It is not for new spending. It is for 2022," he said.
There was an allocation of RM5 billion to Covid-19 Fund under the Budget 2023 tabled on Oct 7. That RM5 billion was the balance from the ceiling of RM110 billion under the Covid-19 Fund, given that RM38.02 billion was spent in 2020, RM37.71 billion was spent in 2021, and RM28.8 billion was the revised allocation for 2022.
For more Parliament stories, click here.