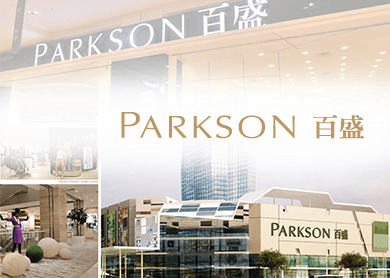 KUALA LUMPUR (Dec 24): Parkson Holdings Bhd has proposed to acquire property firm Dimensi Andaman Sdn Bhd and a 6-acre tract in Malacca for RM92.96 million cash from Ayer Keroh Resort Sdn Bhd (AKR). 
In an announcement with Bursa Malaysia today, Parkson said its wholly owned subsidiary, Megan Mastika Sdn Bhd had today entered into two separate sale and purchase agreements (SPAs) with Ayer Keroh Resort Sdn Bhd to acquire Dimensi Andaman for RM53.72 million and a 6-acre tract (AKR Land) for RM39.24 million.
Parkson said Megan Mastika had earlier purchased 15 acres out of the total 23.22-acre near Kawasan Bandar XLII, Daerah Melaka Tengah, (DA Land) for RM93 million cash in December 2012. 
Meanwhile, Dimensi Andaman owns the balance 8.22 acres of land adjacent to the land that Megan Mastika had acquired earlier.
On top of that, the six-acres of land purchased from AKR is also adjacent to Megan Mastika's land. 
The proposed acquisition is slated to be completed by first quarter of next year, said Parkson. 
Granted by the state government of Malacca, AKR has the sole and exclusive right to carry out reclamation and development works on the land that Parkson has proposed to acquire. 
The total purchase consideration will be funded by internally generated funds of Parkson.
To-date, the reclamation work on the DA Land had been completed while the reclamation work on the AKR Land has not commenced. The estimated cost for the reclamation works for AKR Land is approximately RM9 million.
 
AKR should complete the reclamation work on the AKR Land within three years from the completion date of the AKR Land SPA, said Parkson. Should AKR fail to do so, Megan Mastika shall be entitled to the remedy of specific performance and damages against AKR.
 
The state government of Malacca had also issued titles for the DA Land and the AKR Land, with leasehold term of 99 years ending Nov 28, 2111 and May 25, 2113 respectively.
 
Dubbed "Lion City Land", the DA Land and the AKR Land has a combined acreage of 29.22 acres and it is intended for mixed development purposes, it added.
Parkson said that independent valuer Messrs Henry Butcher Malaysia (Malacca) Sdn Bhd had on Dec 18 certified the market value for the Lion City Land at RM190.96 million.
 
It noted that the proposal was in line with the its objective of owning key shopping malls, "The proposals will complement the Parkson Holdings Group in developing a shopping mall in Melaka, as the Lion City Land is strategically located in a prime area designated for mixed development purposes."
 
"The Lion City is an integrated mixed development including the Melaka Parkson Mall and is expected to contribute positively to the future earnings of the Parkson Holdings Group."
 
According to theedgemarkets.com, Parkson's valuation score is at 1.2 out of 3, with 3 suggesting a company gives higher than market average returns and is trading at a lower than average valuation.
Parkson's fundamental score is at 1.65 on a scale of 0-3, with 3 suggesting that it is profitable and has strong balance sheet.
The volatility of the stock is rated at 1 on a scale of 1 to 5, 1 being the least volatile.
Parkson has closed 0.85% higher at RM2.37 today, translating to a market capitalisation of RM2.51 billion.