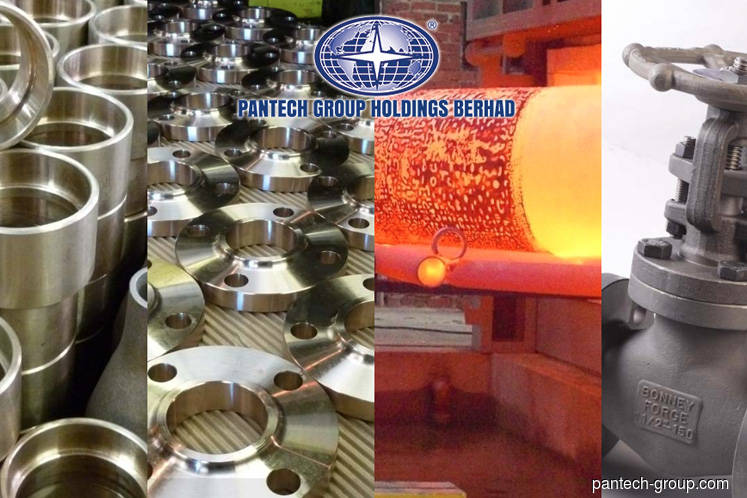 KUALA LUMPUR (June 18): The US Department of Commerce (DOC) has cleared Pantech Group Holdings Bhd's wholly-owned subsidiary Pantech Steel Industries Sdn Bhd (PSI) of circumventing the antidumping duty (AD) order on butt-weld fittings from China. 
As a result, PSI will immediately commence shipments of its carbon steel butt-weld fittings to the US once again.
"This is expected to have a positive impact on the group's revenue going forward, with contribution from PSI projected to normalise by the third quarter of financial year ending Feb 28, 2020 (FY20)," Pantech said in a filing with Bursa Malaysia today.
In its final determination on June 14, DOC had verified PSI's ability to trace country of origin of its shipments of its butt-weld pipe fittings and allowed PSI to continue exporting to the US, without being subject to antidumping duty.
This is on condition that Pantech and its importers have to provide the required certifications and documentation to the US Customs and Border Protection, and maintain certifications and supporting documentation to provide to DOC upon request.
"In the anti-circumvention inquiry, DOC recognised that Pantech was forthcoming and voluntarily corrected the error by revising quantity and value data, timely submitted complete and accurate responses to subsequent requests for information and cooperated fully with thorough verification and investigation into the matter. Consequently, DOC is not applying an adverse inference with respect to the country of origin of Pantech's merchandise," it said.
Pantech added that the group consistently adheres to a high standard of governance and transparency in its dealings.
In July last year, Pantech warned it could see a 20% reduction in revenue for the remaining months of FY19, after the DOC had preliminarily determined that Malaysian companies were circumventing the antidumping duty order on butt-weld fittings from China. The group was then seen as one of local victims of the US trade war against China.
Pantech shares closed up five sen or 9.8% at 56 sen today, with 3.34 million shares done, giving it a market capitalisation of RM419.65 million. Year-to-date, the counter's share price has risen 28.7% from 43.5 sen.