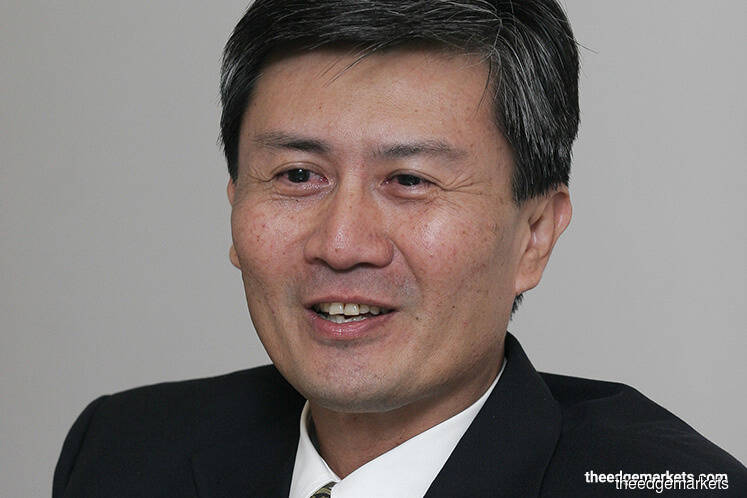 KUALA LUMPUR (Feb 21): The six-month National Home Ownership Campaign 2019, slated to kick-off next month to address the issue of affordable housing supply and the overhang in residential properties, is not inspiring much optimism as the first time the campaign was held right after the Asian Financial Crisis in 1998.
Panelists at a session of the 12th Malaysian Property Summit today said results from the campaign may not be as significant as when it was first held 20 years back, due to current tighter lending policies.
Properties for sale may also not be the best developers have to offer, considering they are being sold at a discount, said Kenanga Investment Bank Bhd head of equity research Sarah Lim.
She said a property would still hold value within three years of completion, but after five to seven years, the value will begin to decline if nobody buys it. After the 10th year, there will be a whole different valuation for the home, she said.
"I know many developers who are willing to take zero margins, just to clear their inventory. This implies that developers are not going to put forward their best projects — as in the ones in good locations and transport accessibility," she said.
"To be very frank, given the current lending situation, I don't expect dramatic results from the campaign," she added.
The campaign was first held for three months in 1998 and 1999. Revived in Budget 2019 to tackle the high number of unsold homes in the country, the new campaign will be launched in March and feature some 30,115 completed homes.
REHDA Institute chairman Datuk Jeffrey Ng said the previous campaign in 1998 was a success as the banks were willing to lend, coupled with the various incentives given by the government to encourage property purchases. The campaign was also open to all, regardless of whether the purchaser is a first-time buyer or an investor, which had boosted sales.
"I remember this distinctly, because I was working on a project then and remembered telling my general manager that I would be very happy to book RM20 million to RM30 million of sales, considering the tough times. The campaign was only for about a week back then, but we achieved close to RM200 million in sales, about 10 times what I had budgeted," Ng said.
However, he said the scenario has changed over the past 20 years. While the government has offered stamp duty exemption and other incentives for the new six-month campaign, Ng said certain preconditions, such as limiting incentives to first-time buyers, means only a certain segment of buyers will benefit.
"In that context, I share the view that the outcome may not be as what we saw 20 years back," he said.
Response rate aside, Ng said the campaign will be beneficial for buyers, as they would be able to pick and choose properties from different developers at one go, rather than visiting 50 different developers.
This creates a win-win situation for the stakeholders involved, he said, as buyers are able to conveniently look through and pick different properties, while developers get to reduce their unsold units.
He also said the economy stands to benefit from the campaign's positive spillover effects. "One very important point that has not been talked about much is the spillover effects of the campaign. There will be a regeneration or recapitalisation of the balance sheet of developers, meaning if the unsold units come down, the new cash generated can then be put into new developments.
"Property is a key economic contributor. Every time a house is built, there are roughly 144 subsectors of the economy that can also indirectly gain in terms of business," Ng said.