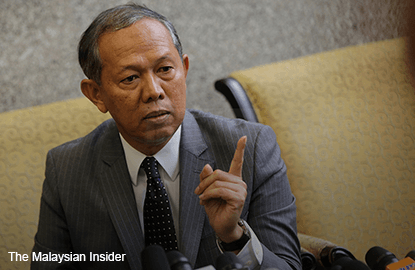 (Dec 1): Public Accounts Committee (PAC) chairman Datuk Hasan Arifin today said the bipartisan panel was "relieved" that 1Malaysia Development Berhad (1MDB) had dealings with reputable companies abroad.
"We are relieved 1MDB dealt with companies that had reputation," Hasan said after hearing testimony from 1MDB president Arul Kanda Kandasamy for almost five hours.
Previously, 1MDB was criticised for the deals it struck with foreign firms, including its deal with PetroSaudi International.
It also made several offshore investments at Cayman Islands, which attracted much criticism.
Hasan also said that the Auditor-General's report on 1MDB would be released on Dec 17, one day before PAC summoned Arul Kanda for a second time for further explanation.
Hasan maintained that the panel was satisfied with Arul Kanda's explanations.
"We are satisfied, but we just need more information so that we can put out a fair and just report.
"He has answered all questions well."
PAC is aiming to wrap up the 1MDB probe this year before preparing a report to be tabled to Parliament by March 2016. – The Malaysian Insider