This article first appeared in The Edge Financial Daily, on April 21, 2020.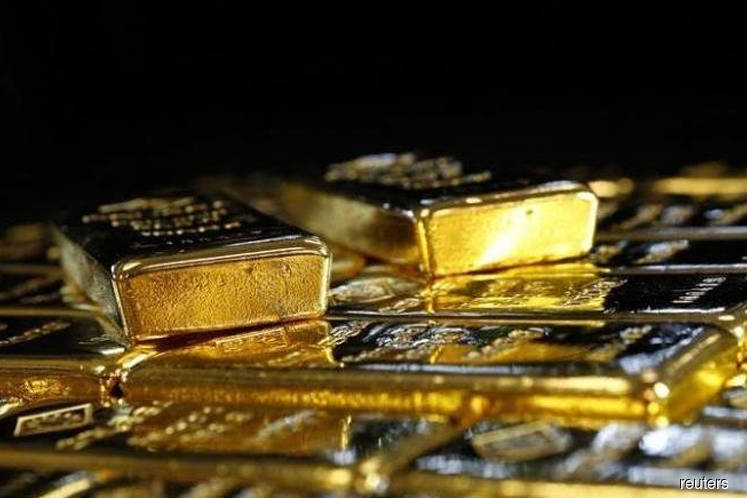 KUALA LUMPUR: The current and future demand for gold will be affected unless Covid-19 is contained quickly and soon. In its Asia-Pacific Strategy note last Friday, CGS-CIMB Research said shutdowns in economies — even during and off shutdown periods — are likely to impact the current and future demand for the precious metal.
"The impact will be deflationary, which has historically worked against the price of gold. Risk aversion is also likely to return if economic shutdowns continue or resume. The sudden halt to business means a severe disruption of dollar cash flows. That will drive another round of dollar funding stress, driving the US Dollar Index higher. Historically, that has tended to work against the price of gold.
"Eventually, when central banks attempt aggressively to inflate away the debts accumulated by their shareholders (governments), gold will shine again, in our view. But not while deflation and dollar funding stress remain [a] dominant concern," the research house noted.
It added that while the market digests Covid-19 shutdowns' damage to the global economy, gold is unlikely to perform well, with the pandemic's impact at least initially being deflationary in nature.
CGS-CIMB explained that physical wars destroy capital and productive capacity, and when they conclude, release demand, creating excess demand vis-à-vis supply, resulting in inflation. However, it said the war against Covid-19 destroys demand while leaving capital and production capacity intact and idle.
Additionally, Covid-19 is destroying savings and wealth, or future demand. As such, CGS-CIMB believes Covid-19 will be deflationary in 2020 and possibly in 2021.
That said, the research house noted at some point in future when central banks print more money in an attempt to inflate away the debts that shareholders in their respective governments have accumulated, there will be inflation and gold will shine in such conditions.
"Gold will shine when investors lose confidence in the US dollar. Right now, the reverse is true. There is still a high demand for the US dollar. And if risk asset markets resume their declines, there is little reason to hold gold. The value of everything else will then fall relative to cash," it noted.