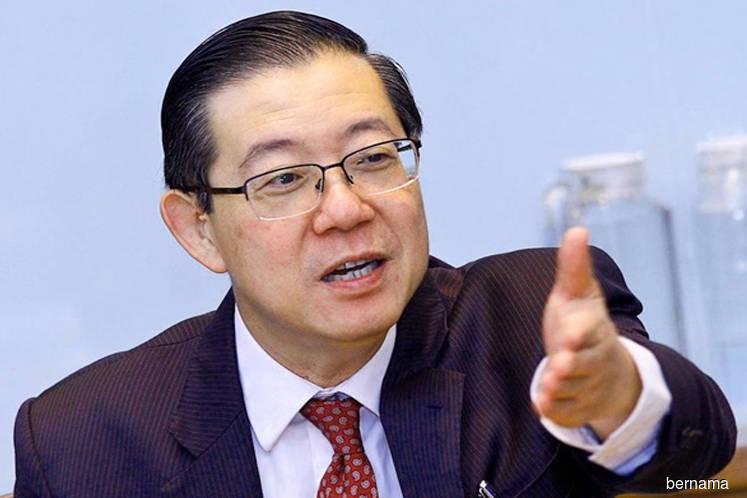 KUALA LUMPUR (Feb 21): Finance Minister Lim Guan Eng said the offer by China Construction Bank to issue Panda bonds to assist Malaysia in reducing its debt level is a testament to the confidence that foreign investors have in Malaysia under the current regime.
At a press conference today, Lim said the offer by China as well as Japan's Samurai bond show that investors' confidence in Malaysia is returning.
"They are willing to lend money because they are confident in Malaysia, similar to Japan's Samurai bond, which had not been done since the 1980s. This shows Japan's confidence in the country, as well as China, which has offered to provide financial assistance via a Panda bond.
"Malaysia is a preferred investment destination for them and this demonstrates their faith in the government, which was not seen before," he said.
Lim added that the rates offered to Malaysia are below market rates, pointing to the 0.65% coupon rate for the Samurai bond, compared to the above market rates seen under the previous government, noting a Goldman Sachs bonds issuance with a coupon rate of 100 basis points above the market rate.
He said China's Panda bond offer has been communicated to the Prime Minister and the cabinet but added that it is still under discussions.
Meanwhile, he also touched on the East Coast Rail Link (ECRL) project, reiterating the government's hope for a price reduction.
"We hope this can be resolved and they can meet our request of a price reduction. Otherwise, we can't afford the project," he said, adding that talks between the two nations are still ongoing.