This article first appeared in The Edge Financial Daily, on February 22, 2019.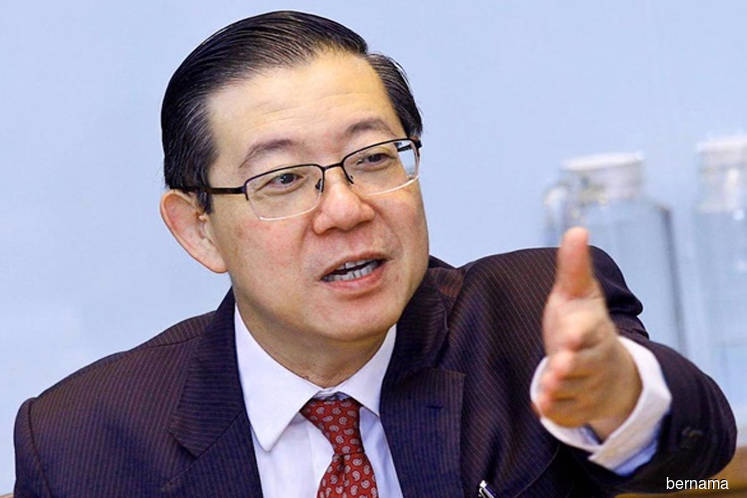 KUALA LUMPUR: Finance Minister Lim Guan Eng said the offer by China Construction Bank to issue Panda bonds to assist Malaysia in reducing the country's debts level is a testament to foreign investors' confidence in the new government.
Speaking a the press conference yesterday, Guan Eng said China's Panda bond offer has been communicated to the prime minister and the cabinet but added that it is still under discussion.
Meanwhile, the finance minister also stressed on the government's hope of reducing the project costs of the East Coast Rail Link.
"We hope this can be resolved and they can meet our request of a price reduction. Otherwise, we can't afford the project," he said, adding that talks between the two nations are still ongoing.
On the issuance of yuan-denominated debt papers, Guan Eng commented that the offer by China as well as Japan's Samurai bonds show that investor's confidence in Malaysia is returning.
"They are willing to lend [us] money because they are confident in Malaysia, similar to Japan's Samurai bonds, which had not been done since the 1980s. This shows Japan's confidence in the country, as well as China, which has offered to provide financial assistance via a Panda bond.
"Malaysia is a preferred investment destination for them and this demonstrates their faith in the government, which was not seen before," he said.
Guan Eng added that the rates offered to Malaysia are below market rates, pointing to the 0.65% coupon rate for the Samurai bond, compared with the above market rates seen under the previous government. There bonds were issued with a coupon rate of 100 basis points above the market rate previously.
The Philippines was the first country in Asean that issued its three-year 1.46 billion yuan (RM880 million) or 12 billion Philippine peso Panda bond, at a 5% coupon rate. The country's Panda bond was issued in March last year.
The debt paper was oversubscribed by 6.3 times, with 9.2 billion yuan orders, according to the Philippine government.
However, the coupon rate is substantially higher compared with Malaysia's upcoming 10-year ¥200 billion (RM7.35 billion) Samurai bonds that will be issued at a 0.65% coupon rate.
Economists generally see that the issue of Panda bonds could be a good alternative source of funds for the government, provided the coupon rate is reasonable.
Debt papers that carry low coupon rates would enable the Malaysian government to refinance some of the existing high-interest loans, which will in turn reduce the country's whopping interest expenses.
Malaysia's debt service charges are projected to rise to RM33 billion or 12.6% of public revenue in 2019 from RM30.88 billion in 2018, according to the National Budget 2019.