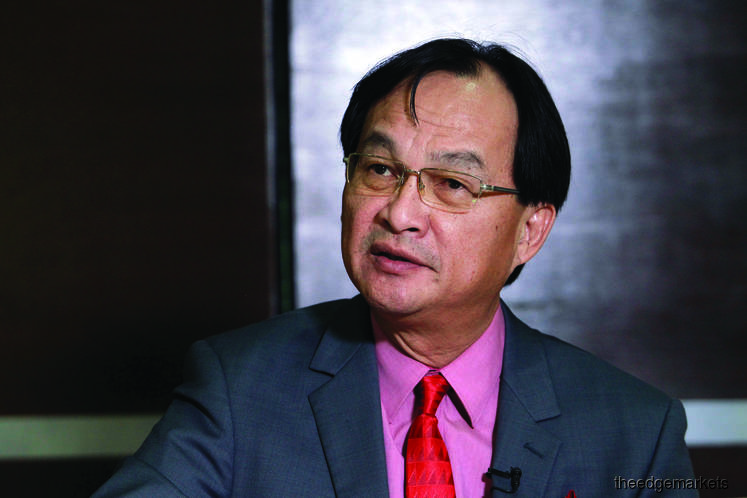 KUALA LUMPUR (March 26): The ongoing work package contracts (WPCs) under the Pan Borneo Highway will "definitely continue" regardless of the government's decision on the current project delivery partner (PDP) model, said Works Minister Baru Bian.
"Any decision by the government will not end with the termination of the Pan Borneo Highway which has been long-awaited by the people of Sabah and Sarawak," said Baru Bian in the Dewan Rakyat today.
"It will proceed as originally planned, and the WPCs that have been and are being undertaken will definitely continue," he said.
The minister was responding to questions by Dr Kelvin Yii Lee Wuen [PH-Kuching] on the status of the federal government's plan to switch from PDP model to turnkey contractor model for the toll-free highway, and the impact towards the project.
"The government as of today has not come to a decision with regard to the recommendation to terminate the PDP model for the [highway] project's implementation," said Baru Bian.
It is, however, scrutinising the project model from multiple aspects, including the government's financial ability considering the financial burden that it is currently facing.
"Any decision will be announced after the government reviews the mechanism [and] the savings that may arise [from any changes in the implementation model]," he added.
On March 21, Deputy Works Minister Mohd Anuar Mohd Tahir told reporters at the Parliament lobby that the Cabinet will come to a decision on the highway's implementation model by the end of this month.
The PDPs for the Pan Borneo Highway comprise Borneo Highway PDP Sdn Bhd (BHP) for the Sabah portion of the highway, whereas Lebuhraya Borneo Utara Sdn Bhd (LBU) is the PDP for the Sarawak portion.
Under the PDP model, the government has allocated RM16.48 billion for the 1,077km Sarawak portion, with another RM12.86 billion for the Sabah portion spanning 706km.
The Sarawak portion is currently 38% complete, with original deadline set on June 30, 2021, while the Sabah portion is 12% complete to-date with deadline on Dec 31, 2021.