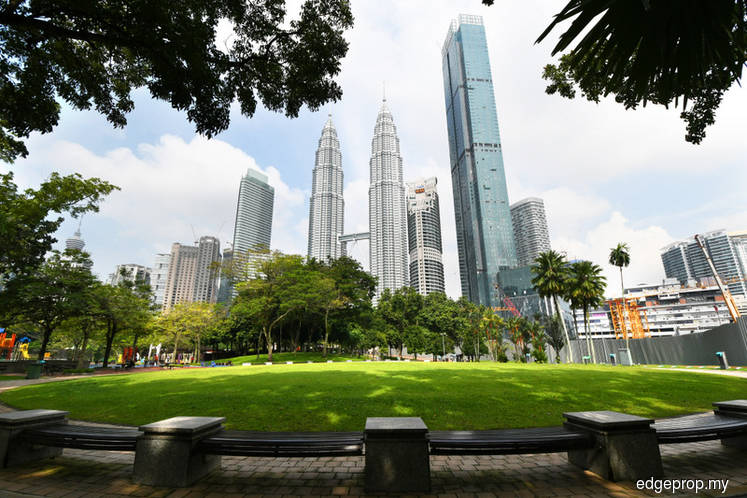 PETALING JAYA (Dec 10): The Malaysian Institute of Architects (PAM) has lauded the Ministry of Federal Territories and Dewan Bandaraya Kuala Lumpur (DBKL) for gazetting the Kuala Lumpur City Plan (KLCP 2020) to protect the interests of the city and its citizens.
"With the gazettement of KLCP 2020, the base is now set for legislated development control, in particular land-use zoning, density, plot ratio and special economic areas. At the same time, gazetted green areas, public parks and amenities will be protected against unnecessary development. Any future development shall only be approved for implementation if it is in line with KLCP 2020," its president Ezumi Harzani Ismail said in a press statement today.
He added that the importance behind the gazetting of the KLCP 2020 revolves around the protection of the city and its citizens' interests, while acknowledging the needs and desires of the people.
"The process of updating the Draft City Plan took several years prior to being finalised in 2015, with many NGOs (non-governmental organizations) and members of the public urging for its gazettement as a positive move and a step forward towards Kuala Lumpur achieving the status of a world class sustainable city," he continued.
However, he noted that there are "various rooms for improvement" within KLCP 2020 and it is also necessary to set a baseline for KL city planning and ensure developments are being implemented within certain planning control.
On top of that, he believe the gazetted plan should be dynamic enough so that in the future, it can be amended as and when necessary.
"Under the Federal Territory (Planning) Act 1982 (Act 267), a local plan cannot be amended without first being gazetted, and thus, through gazetting the KLCP 2020, the planning control implemented based on the draft plan will no longer be loose and be out of hand," he said.
For the upcoming KLCP 2040, Ezumi said that PAM is willing and offers its representation and active participation in the KL Planning Advisory Board to prepare the new city plan as the institution shares the mutual hope of initiating sufficient engagement session amongst members of public and NGO in proactively looking out for the interest of the citizens of Kuala Lumpur and our country as a whole.
"In actuality, KLCP 2020 will have a very short life span, as a new plan needs to be gazetted by 2020 for implementation between 2021 and 2040," he added.
While the rapid development of Kuala Lumpur has been attracting local and foreign direct investments, which in turn creates further employment and business opportunities, such substantial development requires some measure of control and proper planning to minimise adverse effects to the city, he pointed out.
"Comprehensive local and area plans need to be carefully studied, publicly presented through proactive engagements, and successfully established once ready, to achieve good development governance," he concluded.