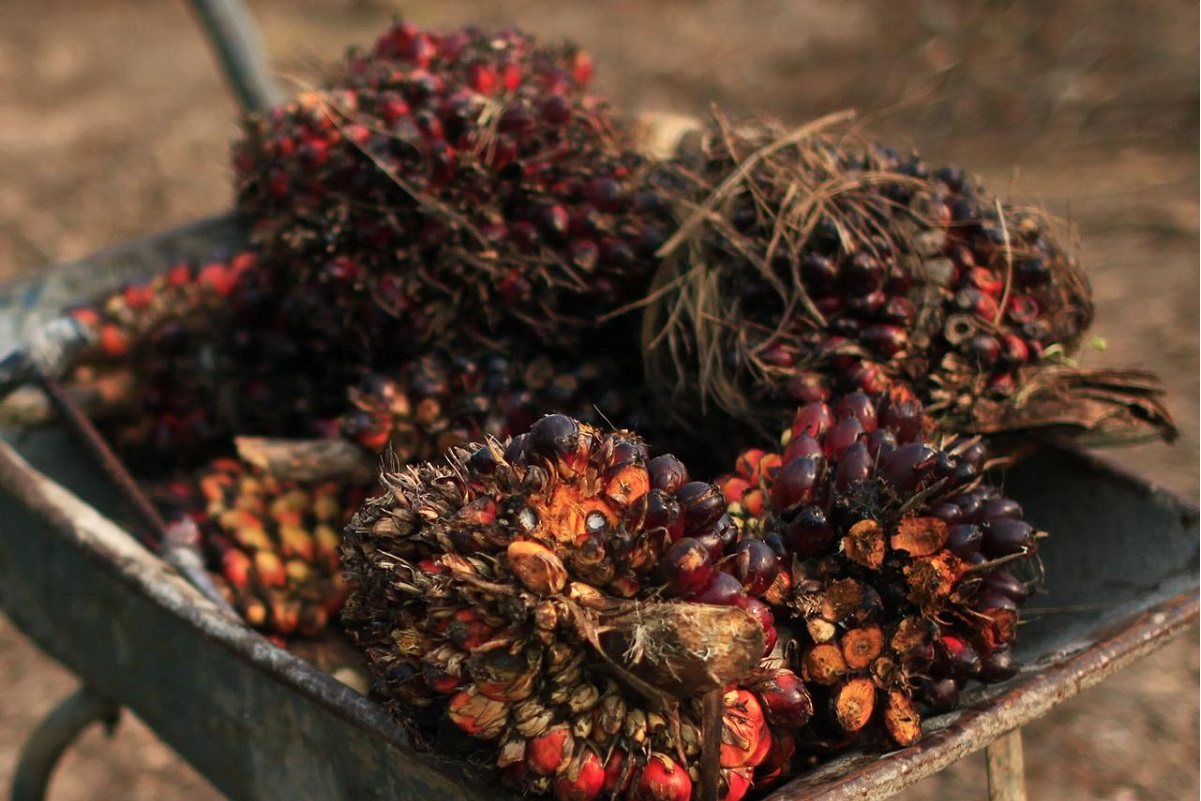 (Jan 15): Palm oil prices are set to have their best annual showing in a decade even as the coronavirus pandemic rages on.
Benchmark futures for the tropical oil, used in everything from cooking oil to shampoo, will average RM3,200 a ton in 2021, the highest in a decade, according to the median of 23 estimates in a Bloomberg survey of analysts, traders and plantation executives, versus RM2,700 last year.
A bullish cocktail of La Nina-linked flooding and shrinking inventories in Malaysia is bolstering the market, but prices may come under pressure in the second half as production of palm, as well as soybean oil, rebounds. Food and fuel demand is shrouded in uncertainty as the virus persists in key markets.
"With lower production and the lowest stockpiles in years, crude palm oil prices are expected to stay elevated up to the middle of February, but to ease thereafter as production begins to recover and stocks grow from March onwards," said Sathia Varqa, owner of Palm Oil Analytics in Singapore.
Prices will average RM3,650 in the first quarter, before easing to RM3,400 in the second, according to the survey. Estimates ranged from RM3,000-4,150 for the first quarter, and from RM2,500-4,280 in the second.
Futures fell 2.4% to RM3,444 by 3:52pm in Kuala Lumpur on Friday, and headed for their steepest weekly decline since the week ending Feb 28 of 2020.
What's in store for palm? Veteran analyst Dorab Mistry predicts "explosive price moves" in the first quarter, but overall, 2021 will be a "year of two halves". Here's what industry participants are watching:
1. La Nina
La Nina is wreaking havoc across the world, unleashing heavy rains in Southeast Asia that's led to flooding in second-largest grower Malaysia, and parching soybean crops in South America. Sunflower oil exports have also slumped from Russia and Ukraine. This will continue to tighten supplies of edible oils around the world in the coming months.
Rainy weather, however, may pave way for palm oil production to rebound in the second half of the year. James Fry, chairman of LMC International, forecasts combined production in Indonesia and Malaysia to expand by 5.5 million tons this year if La Nina-linked damage is contained.
2. Biofuel blues
Indonesia's B30 program will be a crucial make-or-break driver for palm's rally. The ambitious mandate, which stipulates that fossil fuels must be blended with 30% palm oil, could soak up bulging supplies in the top grower. But palm's premium over gasoil has ballooned to the widest in at least two decades, which puts the program under pressure. Oil World's Thomas Mielke called the B30 mandate a "swing factor," and said it could be temporarily reduced in March or April.
The "biodiesel subsidy program came under great pressure in 2020 amidst low crude prices and elevated palm oil prices," said Aurelia Britsch, head of commodities at Fitch Solutions. "It raises concerns over the sustainability of the program in early 2021 as palm oil is rallying even further."
After biofuel consumption fell 12% short of the 9.6 million kiloliter target in 2020, Indonesia set a modest 9.2 million kiloliter forecast for this year. Malaysia, meanwhile, will delay the roll-out of its B20 mandate to 2022.
3. Production, labour shortage
Weaker-than-expected yields and a chronic labour crunch has not only curbed Malaysian production, it's also hurting plantation stocks. What's more, floods in key-growing areas could further cut monthly production and drive down stockpiles that are already at their lowest in 13 years.
"Production growth will remain a challenge in the first quarter due to severe localized flooding in December and into the first week of January," said Varqa from Palm Oil Analytics. In addition, a "shortage of workers from border closures and the existing moratorium on hiring of new foreign workers is likely to combine to hamper harvesting work and weigh down production."
Malaysian planters have endeavoured to hire more local workers for the plantations, including tapping prisons and drug rehabilitation centres, but so far the recruitment drive has been futile.
4. Pandemic risks
Despite enthusiasm surrounding a vaccine, the coronavirus may still play a hand in palm oil's fortunes this year. A resurgence in new cases, for instance, could shutter cities and stifle any recovery in food demand from hotels and restaurants. China has reported its first Covid-19 death in nine months as clusters in its north swelled, fueling the risk of a full-blown outbreak as the Lunar New Year holidays approach. Malaysia's king declared a state of emergency, giving the government more power to tackle a surge in Covid-19 cases, just as the country imposed a two-week targeted lockdown.
5. Demand watch
Appetite for palm oil will be closely watched this year, especially in biggest consumers India and China. Palm's recent rally has taken a toll on shipments to price-sensitive India and may face further headwinds from the growth of its domestic oilseed crops.
In China, a rebound in hog herds has prompted record high imports of soybeans, from which soybean meal, a feed ingredient, is produced. Crushing also yields soybean oil, which could dampen the need to buy palm oil.
Still, if palm exports stay robust, prices could reach RM4,000 — a level last seen in 2008, according to Togar Sitanggang, vice chairman of the Indonesian Palm Oil Association, or Gapki. "Although demand has not fully recovered, palm oil is an ingredient for food, so consumers must buy," he said.