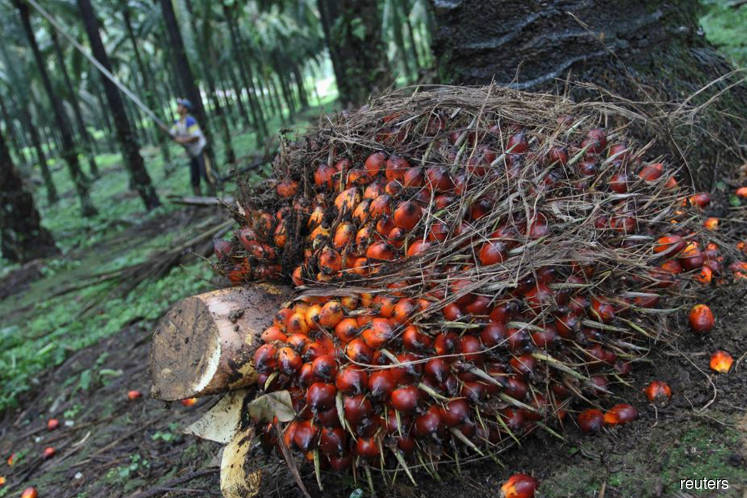 KUALA LUMPUR (June 7): CIMB Investment Bank Bhd Research is expecting companies in the palm oil sector to be hit the worst by the government's plans to raise minimum wage and reduce the number of foreign workers in the country.
In a strategy note today, CIMB Research's Ivy Ng explained that the sector will be most negatively affected due to the labour intensive nature of the industry. Moreover, she said the industry will not be able to pass on the higher costs to its customers as it is a price-taker industry.
"We estimate that every RM100 per month increase in minimum wage could increase the palm oil industry's costs by RM304 million to RM514 million per annum (or RM15 to RM26 per tonne of CPO)," she said.
Ng highlighted that about a quarter of workers in Malaysia are likely to benefit from the minimum wage policy. This could spur higher consumption among low-income households, which tend to have a higher propensity to consume, and help to broaden out the gains from strong headline gross domestic product growth, noted to be 5.4% year-on-year during the first quarter of 2018.
The hike may also incentivise less productive firms to automate and upgrade, echoing the government's push for the adoption of Industry 4.0 and dovetailing with potential incentives in the upcoming Budget.
For consumer companies, however, Ng pointed out that the higher labour costs may offset the benefit from the boost in consumption.
"We estimate that for every RM100 per month rise in minimum wage, it will lower our net profit forecasts for consumer companies under coverage by up to 4%," she said.
Ng also noted other sectors that may see earnings being impacted by the higher minimum wage which include construction, rubber gloves and technology.
CIMB Research maintained its KLCI target of 1,767 points, with Dialog Group Bhd, Genting Bhd and Westports Holdings Bhd as its top stock picks.
"Overall, we estimate the potential hike in minimum wage will pose some downside risk to KLCI earnings," she added.
On Monday, Human Resources Minister M Kulasegaran revealed that a new minimum wage rate for the private sector will be announced by August this year, pending some approvals.
He said a technical committee on national wages had already completed its review on the minimum wage.
In its manifesto, Pakatan Harapan pledged to equalise the minimum wage nationally by raising minimum wage to RM1,500 per month nationwide in its first term, and will review the rate every two years. It also promised to reduce the number of foreign workers from 6 million to 4 million in the first term of its administration.