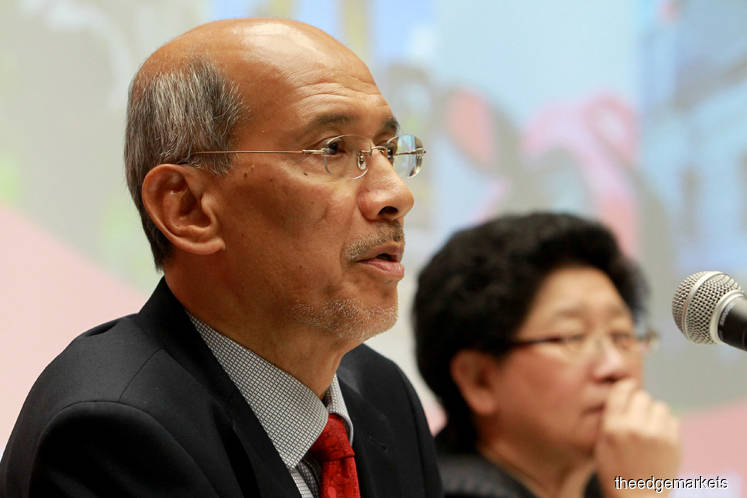 PUTRAJAYA (Jan 17): Having suffered a bleak year, Malaysian Palm Oil Board (MPOB) expects a turnaround in the palm oil industry in 2019 with the average price of crude palm oil (CPO) recovering to a level above RM2,500 a tonne.
MPOB chairman Tan Sri Mohd Bakke Salleh, when delivering his opening speech at the annual Palm Oil Economic Review and Outlook Seminar here today, said CPO production is also expected to improve to over 20 million tonnes this year, compared to 19.5 million tonnes in 2018.
"The performance of the country's palm oil industry experienced a bleak situation in 2018 following the decline in production and CPO prices. This year, it is expected that the performance of the Malaysian palm oil industry will improve.
"The average price of CPO is forecast to recover to more than RM2,500 per tonne, against RM2,250 a tonne in 2018," he said.
The benchmark palm oil contract for April delivery settled at RM2,175 per tonne as at yesterday's close.
According to Bakke, MPOB has developed technologies — focusing on innovative value-added products such as palm phytonutrients and oleochemicals derivatives, which will help enhance the value of palm products and de-commoditise palm oil — to expand into mature markets such as Europe and America.
The board's regional offices will continue to work with authorities and industry players overseas to increase uptake of palm oil usage in both the food and non-food sectors, he added.