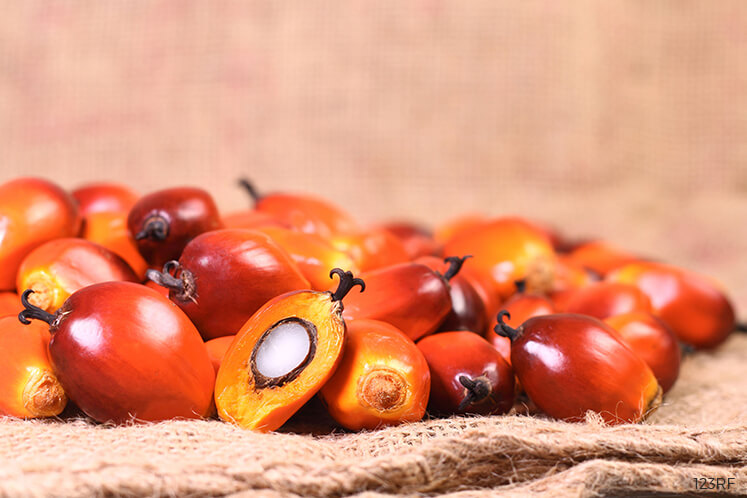 KUALA LUMPUR (July 26): The current price of crude palm oil (CPO) at RM2,500 to RM2,650 per tonne will be well supported in the next three months by palm oil's  discount to soybean oil and its low inventory level, IOI Corporation Bhd said.
 
IOI Corp chief executive officer Datuk Lee Yeow Chor said palm oil's competitiveness has increased, following the rise in soybean oil prices.
 
"Because of bad weather in America, soybean price has gone up quite significantly in the past few weeks," Lee told the press on the sidelines of Invest Malaysia 2017. 
"As a result, palm oil relative to soybean oil discount is at a large level, of about US$140 per tonne. I believe this will increase the competitiveness of palm oil."
 
Lee said palm oil's competitiveness could also be seen from higher exports to countries like China recently.
 
Besides the large discount in prices for palm oil relative to soybean oil, Lee said low palm oil stock levels of about 1.53 million tonnes, will also provide support for the CPO price.
"We (the industry) are presently at a very low palm oil stock level and even though production is slated to increase in the next few months, it will be well absorbed by the higher demand," he added.
On the impact of a stronger ringgit on palm oil prices, Lee said the prices could tread lower in ringgit terms, but the commodity also becomes more affordable.
Asked about the suspension of IOI Corp's Roundtable on Sustainable Palm Oil (RSPO) certificate for several months last year, Lee said the group had since taken a lot of action to improve its environmental performance.
 
"We have done a lot, taking a lot of measures to improve our commitments, represented by our new revised palm oil policy. We are now more open in communicating our progress on various initiatives that we have taken. I think we have gained back the confidence of our customers. We will continue all these efforts in a transparent and sincere way," Lee added.
 
As of 3.05pm, IOI Corp's share price stood at RM4.44, with about 1.04 million shares exchanging hands, giving it a market capitalisation of RM28 billion.