This article first appeared in The Edge Malaysia Weekly, on January 29, 2018 - February 04, 2018.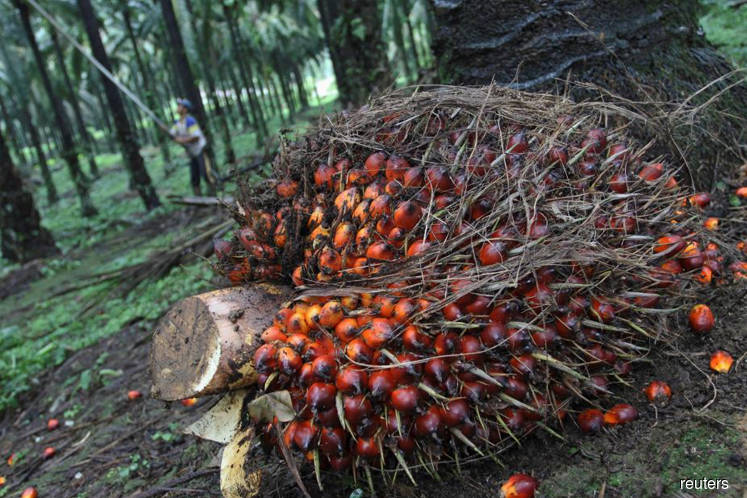 PALM oil players and analysts have warned that the European Parliament's draft measures two weeks ago to ban palm oil in biodiesel after 2020 could lead to the "cobra effect".
In a presentation at a seminar of the Malaysian Palm Oil Board (MPOB) earlier this month, renowned palm oil analyst James Fry of LMC International pointed out that it would not be easy for the European Union to cut out palm methyl ester (PME) or palm biodiesel.
This is because if European vehicles do not burn PME, they would have to replace it with local rapeseed oil. Note that while palm oil will be phased out from biodiesel, other crop oils will still be allowed.
However, diverting local rapeseed oil to biodiesel will create a problem for the EU food markets. With EU laws requiring oils from genetically modified crops to be labelled, little GM oil is used in foods.
"However, EU users have few sources of non-GM or non-palm oil, apart from the limited scope for raising EU imports of sunflower oil. In any event, it will not be a trivial matter to rebalance the EU vegetable oils markets if 3.5 million tonnes of CPO is 'lost'.
"Have the implications been thought through? I think not," he said.
Meanwhile, in a piece published this month in the Journal of Oil Palm, Environment and Health — the official publication of the Malaysian Palm Oil Council — authors Frank Vogelgesang, Uttaya Kumar and Dr Kalyana Sundram point out that any action could lead to certain unintended consequences, and policymakers often forget the cobra effect. Kalyana is also CEO of MPOC.
The cobra effect takes its name from the British move in colonial India to offer a bounty for the killing of the venomous snake to curb its population. However, this led to people breeding cobras for income and when the programme was scrapped, the snakes were freed, leading to an even higher population in the wild.
The cobra effect and the law of unintended consequences are similar where the solution makes the problem worse.
Fry also warned that a sharp slowdown in the growth of oil palm areas would have far-reaching unintended consequences for the non-governmental organisations promoting it.
"To replace any lost oil palm areas would not only require an increase eight times as large in soybean areas worldwide but also a large boost to vegetable oil prices. This is because adding massively to the supply of soy meal to get more oil will force down the meal price; but farmers won't plant more beans unless bean prices rise, and this requires oil price to rise four times as much as the fall in meal," he explained.
Palm oil is a cheaper alternative to soybean oil, and the latter's oil yield is only one-eighth of the former's.
Malaysia is the second largest producer of palm oil, and the EU is the country's second biggest buyer of the commodity.
On Jan 17, the European Parliament approved draft measures to reform its energy market, which included the phasing out of palm oil as a feedstock for biodiesel by 2021, adoption of a common standard and labelling for certified sustainable palm oil.
The Ministry of Plantation Industries and Commodities (MPIC) and Ministry of International Trade and Industry have said that Malaysia will raise the issue with the World Trade Organization as the EU's move is in violation of WTO rules.
Such a measure could be taken if the approved action plans in the resolution — such as the recent European Parliament vote on the revision of the renewable energy directive — becomes law, says international trade lawyer Jason Teoh.
"Malaysia could make a case with the WTO via its dispute settlement mechanism. We have not formed a comprehensive opinion but I would say the case has merits," he says, adding that the resolution acts like a feeder mechanism in the EU legislative process.
"It's correct to say that it's not yet a legislation, but as it progresses at every stage, based on the feedback and sentiment, it would appear that there would be no regression and less chance for negotiation. The ball has been set in motion," Teoh explains.
The ban contravenes WTO rules and can be seen as a technical barrier to trade (TBT). For example, the call for mandatory certification and labelling requirements for palm oil in the resolution would mean that the proposals will treat countries that export mainly palm oil less favourably than countries that export mainly other vegetable oils.
"Thus, these requirements would de facto discriminate between countries [and is] in violation of the most favoured nation principle," says Teoh.
As for TBT, by imposing mandatory certification and labelling, the resolution would make it more expensive and difficult to export palm oil to the EU, he explains.
The Jakarta Post, in an editorial last week, said the executive European Commission had yet to formulate and agree on the final law, which will have to be ratified by the 27 national governments before the ban becomes effective. It is a process that could take two to three years, although other reports put it at one year.
"There's still a window of opportunity to try to make a case. The MPIC seems to be focusing on smallholder issues. Perhaps they could make clear how smallholders could lose out with the ban and support that with good statistics. The question is whether the EU will listen. There's doubt, but why not have the EU say yes or no in the face of decades of satellite evidence of no deforestation by smallholders, and programmes [with quantified metrics] on no exploitation?" says independent geo-economist Khor Yu-Leng.
She adds that it will be a long fight, given that it has taken 20 years for academia to accept the harmful effects of trans-fat. It had taken another 20 years for policymakers to legislate it.
"Remember this started with the great forest fires in 1997/98, which raised awareness on the sustainability issues of palm oil, and now the legislation process is coming in," says Khor.
Certainly, palm oil bodies have their work cut out for them to win over the sceptics.
Save by subscribing to us for your print and/or digital copy.
P/S: The Edge is also available on Apple's AppStore and Androids' Google Play.