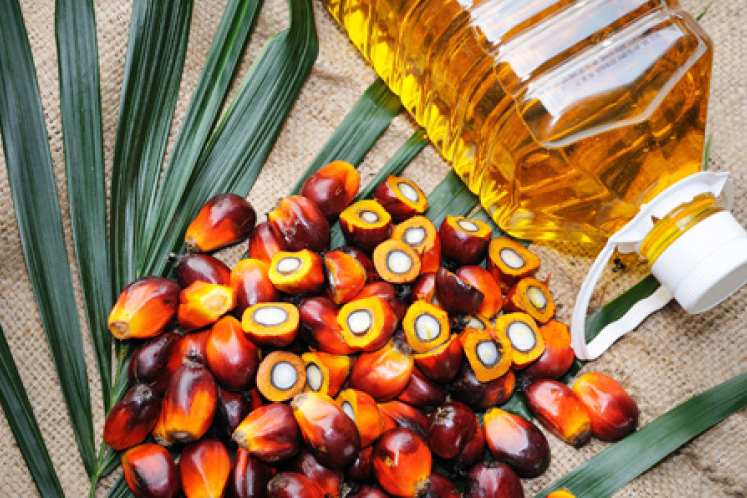 KUALA LUMPUR (March 18): The restricted movement order (RMO) issued by the government is expected to be negative for the palm oil industry as a whole, possibly resulting in RM1.6 billion in lost revenue for the industry.
Under the RMO, only palm oil refineries are deemed to be essential services. This means that palm oil plantations and mills will have to be shut during this period. However, both the Malayan Agricultural Producers Association and Malaysian Palm Oil Association have appealed to the government to let palm oil plantations and mills be open as well. 
However, as of today, there has been no response from the government on whether this will happen. 
In a note to investors this morning, CGS-CIMB Research's Ivy Ng and Nagulan Ravi said the government's silence on the issue was surprising given that palm oil goes mostly into cooking oil, which is an essential food item.
"During our checks with planters last night, we received mixed responses as to whether they would stop harvesting and milling operations today, with some planters saying they were still awaiting clarification from the government," they said. 
They added that refinery operations to convert crude palm oil (CPO) into cooking oil is likely to continue, although raw material supply will be disrupted. It also remains unclear at this juncture if oleochemical producers will be allowed to run their processing plants.
If the MPOA and MAPA's appeals are rejected and all oil palm estates and mills cease operations during the 14 day RMO, CGS-CIMB is forecasting a potential loss of CPO supply of some 708.5 thousand tonnes, cutting current stockpile estimates for end-March to 1 million tonnes, from 1.68 million tonnes previously.
As a result, this could result in a potential revenue loss of RM1.6 billion at the current CPO spot price of RM2,280.5 per tonne.
The reduced supply will likely lead to an increase in CPO prices, which will, in turn, benefit other producing countries such as Thailand and Indonesia.
Also, the two-week pause on activity will likely negatively impact cash flows of planters and millers, as well as result in potential undeliverable commitments if planters have sold their crops forward.
When contacted by theedgemarkets.com, Ng, who is the head of regional agribusiness at CGS-CIMB, said historical consumption of palm oil in Malaysia stands at 200,000 to 300,000 tonnes a month. The real impact on the RMO would be for exports, as Malaysia's output in March would be cut by two weeks.
As such, the earnings of palm producers with more than 90% of their estates in Malaysia such as FGV Holdings Bhd, Ta Ann Holdings Bhd and IOI Corp Bhd will be hit the hardest by the RMO as estate costs are fixed and the loss in revenue will mostly flow through to earnings.
Companies that are integrated palm oil producers — particularly those with majority-owned refineries and Indonesian estates such as Kuala Lumpur-Kepong Bhd (KLK) and Genting Plantations Bhd (GenP) — will be partially cushioned as they could benefit from higher CPO prices for Indonesian estates, given the lower-than-expected supply from Malaysia.
"This could tilt FGV into a loss of RM3 million from our current estimate for FGV to return to profit in 2020. Hap Seng Plantations Bhd and Ta Ann are likely to be the second and third worst-hit among our coverage as we estimate the disruption could reduce our earnings forecasts by 30% and 14% respectively. Our preliminary estimate reveals the potential negative earnings impact on IOI, KLK, GENP and Wilmar to be 6%, 4%, 7% and 0.7% respectively, if the appeal for planters to continue work at estates during the next two weeks is unsuccessful. We are keeping our earnings forecasts and target prices for now, pending clarification from the government and companies," said Ng and Nagulan.
Meanwhile, RHB Research said in a note that if fresh fruit bunches (FFB) are not harvested for two weeks, the fruit would be rotten or overripe, and the prices received for FFB will be at a discount and oil quality will be at risk.
"Impact on volume is likely to be 2-3%, given that productivity is still low currently," it said.
Separately, the Sarawak government has allowed for the palm oil industry to operate during the RMO on the condition that all workers at estates, mills and refineries must undergo temperature checks before work starts each day. Should anyone with an abnormally high temperature clock in, they have to be immediately sent to the nearest hospital handling Covid-19 cases for further examination.
Furthermore, all movements within estates, mills and refineries are to be restricted with minimal number of personnel where possible, with all workers to minimise movement outside working hours as well.
 Pending its appeal to the government, MAPA said in a circular that all members must cease all operations of their respective estates, palm oil mills and factories during the RMO.